Attack on Pride Info Centre and Violent Protest Signal Worrying Trend for LGBTI+ Community in Serbia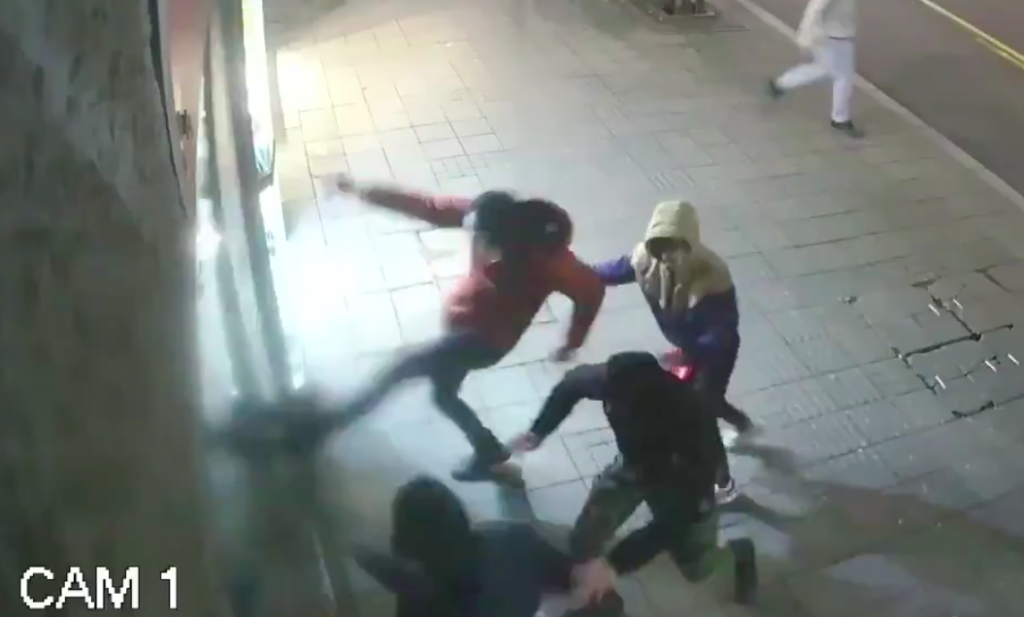 Civil Rights Defenders demands that Serbia honors its commitments to the European Convention of Human Rights, namely regarding the right to security and the right to freedom of expression, following an attack that took place on the Pride Info Centre in Belgrade.
At around 8pm on Saturday 28 February, a group of masked hooligans approached the entrance of the Pride Info Centre and began kicking the glass surface; breaking the door handle and damaging its exterior.
It is the 11th time the Pride Info Centre has faced assault since it was opened in August 2018. Yet, despite it being in the city centre and continuously monitored by police, private security and video surveillance, no attack has ever resulted in a credible investigation nor prosecution; thus, endangering the security of the LGBTI+ community, for whom the Pride Info Centre represents a safe space.
The Pride Info Centre was opened as the first public LGBTI+ space in the country that aims to raise awareness about the community, its issues and challenges, and as an information point about Belgrade Pride and the LGBTI+ movement. It also serves as a social and creativity hub; a venue for exhibitions, performances, movie screenings, debates and discussions organised by LGBTI+ organisations.
In a separate, yet worryingly related, event on Monday (2 March) in the southern Serbian town of Leskovac, several dozen youths gathered in the town centre to allegedly protest against a Pride march that was rumoured to take place there. The story was false as no LGBTI+ organisation, including Belgrade Pride, announced such plans.
Nonetheless, the protestors chanted hate speech – such as "kill gays" – and turned violent, by physically assaulting two journalists as well as police officers who were called to restore calm. One of the journalists, Dragan Marinkovic, from online portal Jugmedia, reported that he was kicked and beaten, and has since received threats that he "would be slaughtered in the the streets."
Our Director for Europe, Goran Miletic, commented "this rising trend of attacks and harassment against LGBTI+ activists is best illustrated by these two violent events, which both took place in the space of 48 hours. When discrimination is normalised and authorities do not adequately investigate and punish such crimes, it breeds a climate of impunity which is terrifying for victims of violence and discrimination." Civil Rights Defenders once again calls Serbia's institutions to investigate these incidents and bring those accountable to justice.