Re-Arrest of Osman Kavala Sparks Outcry from Turkey's Civil Society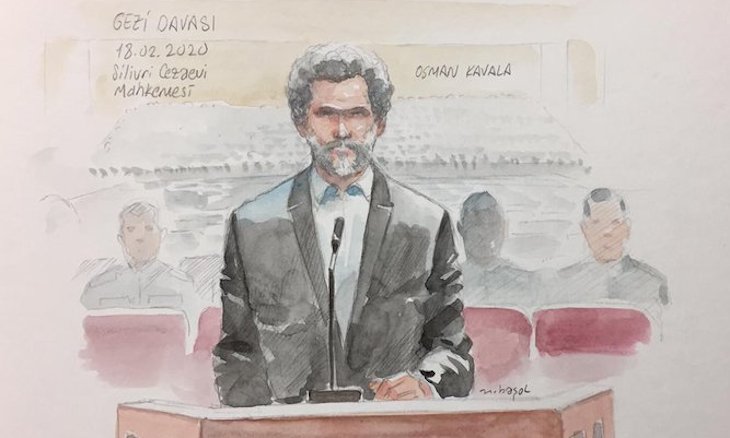 "We are angry, we are frustrated" was the message from Turkey's civil society on Tuesday night as news broke that Osman Kavala had been re-arrested on fresh charges, just hours after his long-awaited acquittal.
The day had begun like any other. For the past two and a half years, activists regularly made the trip to Silivri prison in Istanbul Province to follow hearings and express solidarity with Kavala and other colleagues who were arrested for participating in the Gezi Park pro-democracy protests in 2013. Despite the growing calls for his release, week in, week out they returned home disappointed that the struggle for basic human rights in Turkey is seemingly in vein.
Even when the European Court of Human Rights ruled that Kavala had been arbitrarily detained in December 2019, and called for his immediate release, Turkey simply ignored its international commitments and ramped up the charges. Just last week, the prosecutor for the Gezi Trial pushed for an aggravated life sentence, without parole, for Kavala and two others. So, making their way to the courthouse on Tuesday morning, activists were rightly wary of showing signs of optimism.
Then, to the surprise of many, the verdict was delivered: Osman Kavala and 15 other defendants were acquitted of all charges and freed. Jubilation surrounded the Silivri courtroom, civil society began celebrating a long-fought struggle and international organisations hurled praise at Turkey's recognition of human rights. Some even spoke of a "turning point" for democratisation in the country, where many activists, journalists and academics remain behind bars.
Civil Rights Defenders also revelled in the good news. We have followed closely every step of the Gezi Trial, with our team attending key sessions in Turkey and supporting activists throughout the process. Internationally, we have used every opportunity to advocate for Kavala's release, and during our events we continuously remind participants of the struggle faced by human rights defenders in Turkey, and the need for widespread solidarity.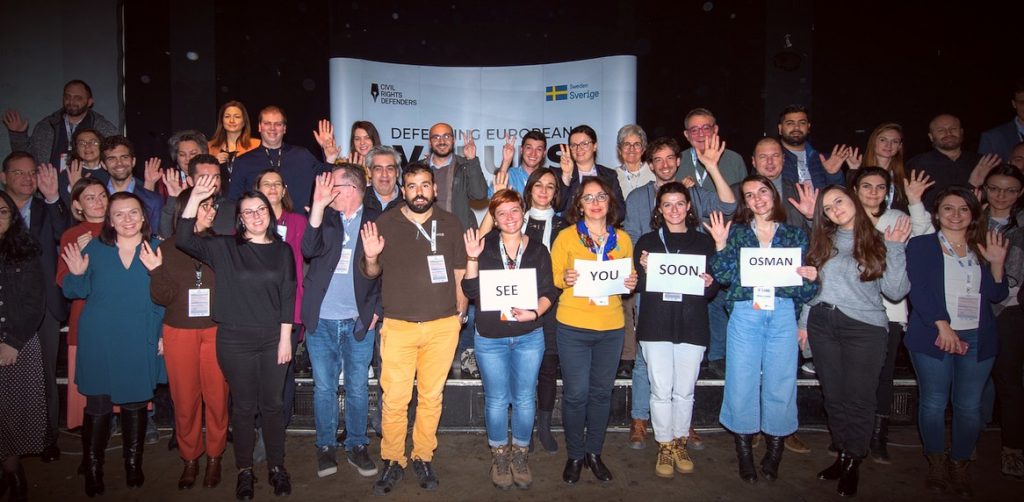 However, by Tuesday evening the mood turned to despair as the state prosecutor shockingly issued a new warrant for his arrest over the July 15th 2016 coup attempt. The timing of these fresh allegations couldn't go unnoticed.
Our Programme Officer for Turkey commented: "They had all these years to investigate this case, yet chose to bring it up just hours after his release? It is clear to everyone that Osman had absolutely nothing to do with the 2016 coup attempt and that these allegations are both calculated and cruel. What the Turkish authorities have succeeded in, however, is to quash criticisms for ignoring the European Court of Human Rights ruling, by acquitting him for the Gezi case, yet keeping him locked up for these new dubious charges. What Osman and his family are going through is beyond judicial harassment. This is judicial torture!"
The following day, President Erdogan referred to the Gezi Trial acquittal as an "attempted maneuver", while Turkey's judicial board will launch an investigation into the three judges who made the ruling. 
Civil Rights Defenders calls upon authorities to immediately stop this ill-treatment of Osman Kavala and other detained human rights defenders in Turkey. We will continue to closely monitor every step of the judicial process and will not rest until his long-deserved freedom is secured.