Five Burmese Youth Sentenced to Prison for Making Fun of the Military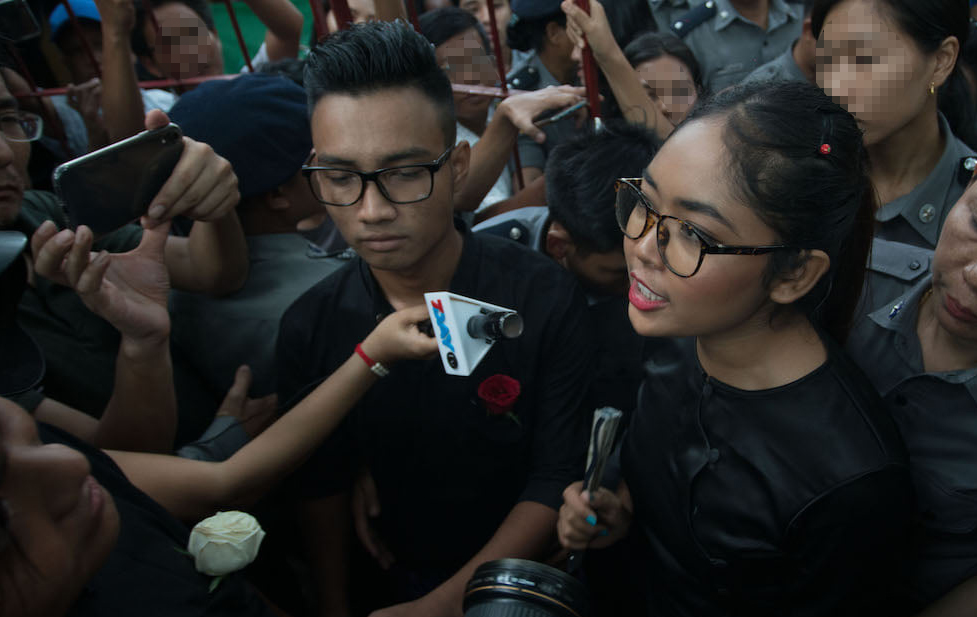 Five youth members of the Peacock Generation, a satirical poetry group in Burma, have been sentenced to one year in prison with hard labour for criticising the country's military. Civil Rights Defenders condemns the attack on freedom of expression, and urges the Burmese government to release the five youth, as well as all other political prisoners in the country.
Last year, the five Burmese youth made fun of army generals during a Thangyat performance, which is a traditional form of theatre. As a result of the performance, they have now been found guilty of undermining the military. Three of the Peacock Generation members face additional charges for live-streaming the performance on Facebook.
"This is a clear attack on freedom of expression," says Stella Naw, Burma Programme Officer at Civil Rights Defenders. "The attack on the members' rights and the backsliding of democratic transition is extremely worrying, not least considering next year's general election".
The draconian laws that limit freedom of expression were introduced during the five decades of military dictatorship in Burma. Few changes have been made to these laws under the leadership of Aung San Suu Kyi, and the authorities have continuously used the laws to harass and imprison human rights defenders, journalists and other government critics.
Civil Rights Defenders is deeply concerned over the recent actions of the Burmese authorities and condemns the politically motivated charges against the five youth. Burma must immediately start respecting their citizens' right to freedom of expression, as well as release all political prisoners in the country.