Congratulations Belgrade and Western Balkans on Historic EuroPride Victory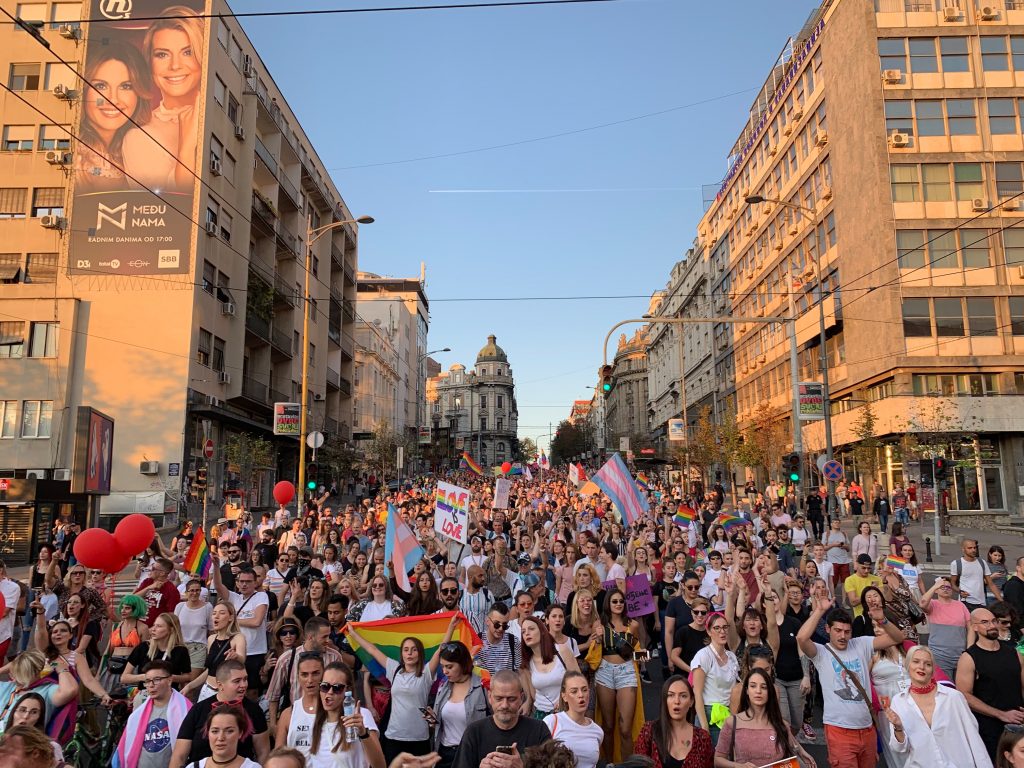 Over the weekend, Belgrade triumphed in winning a historic bid to host EuroPride in 2022. This will be the first time the annual event will be held outside the European Economic Area (EEA), highlighting a notable pivot of Europe's Pride community to focus on LGBTI+ rights issues in the eastern frontiers of the continent, not least the Western Balkans.
Contributing to this resounding message was the margin by which Belgrade Pride succeeded; seeing off stiff competition in a ballot vote against Barcelona, Dublin and a joint-bid from Portugal, by a stunning 71%.
Kristine Garina, President of the European Pride Organisers Association (EPOA), said: "Pride has always been a protest and EuroPride will have a huge impact for LGBTI people in Belgrade, Serbia and the whole region. I have seen for myself the violence and protests that Belgrade Pride has experienced in the past, and our members' votes for Belgrade show that we want EuroPride to have maximum impact."
Aside from galvanising support from each of the countries of the Western Balkans, Belgrade also received official endorsement from Stockholm Pride, highlighting the lasting cooperation between the two Pride families. For its part, Civil Rights Defenders has played an integral role in bridging this cooperation, while passionately supporting the LGBTI+ cause across the Western Balkans, and beyond.
Our Director for Europe, Goran Miletić, who is also a member of the organisational board of Belgrade Pride, commented upon securing the bid: "We believe that EuroPride will be crucial in bringing the challenges of LGBTI+ life in Serbia and the Western Balkans into the European limelight. Together we will take the struggle for LGBTI+ rights to new frontiers and fight for freedom and equality wherever they are being challenged."