From Tajikistan to Poland: Relocation Through the Emergency Fund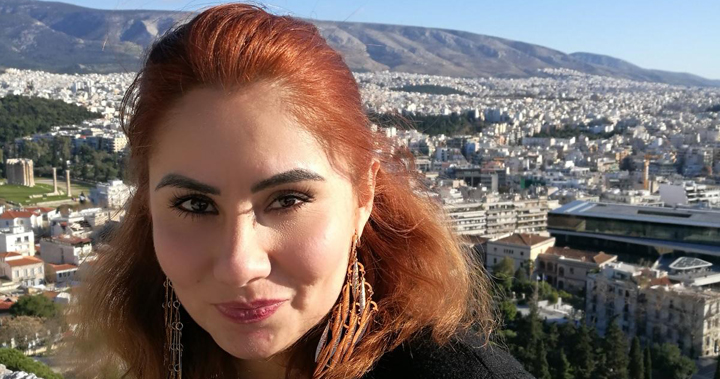 In 2015, Shabnam Khudoydodova, a human rights defender from Tajikistan, was targeted by Tajik authorities in retaliation for her political activism online. With the support of Civil Rights Defenders Emergency Fund, Shabnam has received help for continuing her human rights work in Poland.
Upon moving to Russia in 2008 for better job opportunities, Shabnam Khudoydodova became active member in Group 24 and commentating on the political environment in Tajikistan online with particular focus on the state of women's and children's rights in the country. After several of Shabnam's fellow activists from Group 24 went missing, she fled from Russia to Belarus with plans to search for political asylum in Poland after learning that Tajik authorities may be preparing her forcible return. Upon arriving to Belarus in June 2015, Shabnam was denied entry and detained for nine months. After an international campaign on her behalf, she was released and allowed to cross into Poland, where she was granted asylum.
Since 2016, Shabnam has been residing in Poland and has been trying to reunite with her 9-year-old daughter and mother who have been harassed by local Tajik authorities. As a recipient of the Civil Rights Defenders' Emergency Fund, Shabnam has received support for temporary relocation, legal assistance and medical treatment. As a result of the legal support through the Emergency Fund, Shabnam's daughter and several family members were able to regain their passports and travel documents from Tajik authorities and be reunited with her in Poland for the first time in years.
Shabnam explains that the support she has received through the Emergency Fund has not only supported in the reunification of her family, but also has increased a greater sense of security.
"I am incredibly grateful for Civil Rights Defenders' support. Thanks to the grant I could reunite with my daughter and my family. It is the second year in a row that your organisation is by my side and not for a single day do you let me feel alone. I am incredibly grateful," says Shabnam.
Despite continuing pressure from Tajik authorities, Shabnam has continued her human rights activities in Poland. However, she notes that because of the ongoing threats of harassment against her family members, her engagement in public advocacy is limited.
"My security situation remains complicated as I still receive threats from Tajik authorities. They want to silence me, to stop doing my human rights work. They are wrong thinking that my respect and work for human rights can be silenced," she says.
Although Shabnam has left the political opposition movement, she continues to actively engage in raising awareness on human rights conditions in Tajikistan and her experience as a political prisoner. She has also focused on helping Tajik asylum seekers and political refugees in Poland.
"I will continue working and dream of establishing my own NGO. My work for human rights is for life," she says.
Like Shabnam, many of the human rights defenders Civil Rights Defenders supports work under precarious circumstances. When the situation escalates and someone is in acute danger, Civil Rights Defenders' Emergency Fund is there to provide rapid assistance aimed at strengthening security and protection for human rights organisations as well as individual human rights defenders, who are under threat or pressure. In 2017, the Emergency Fund supported 357 people like Shabnam and her family.