Time to Hear Our Voices: Freedom of Assembly and the Youth Peace Movement in Myanmar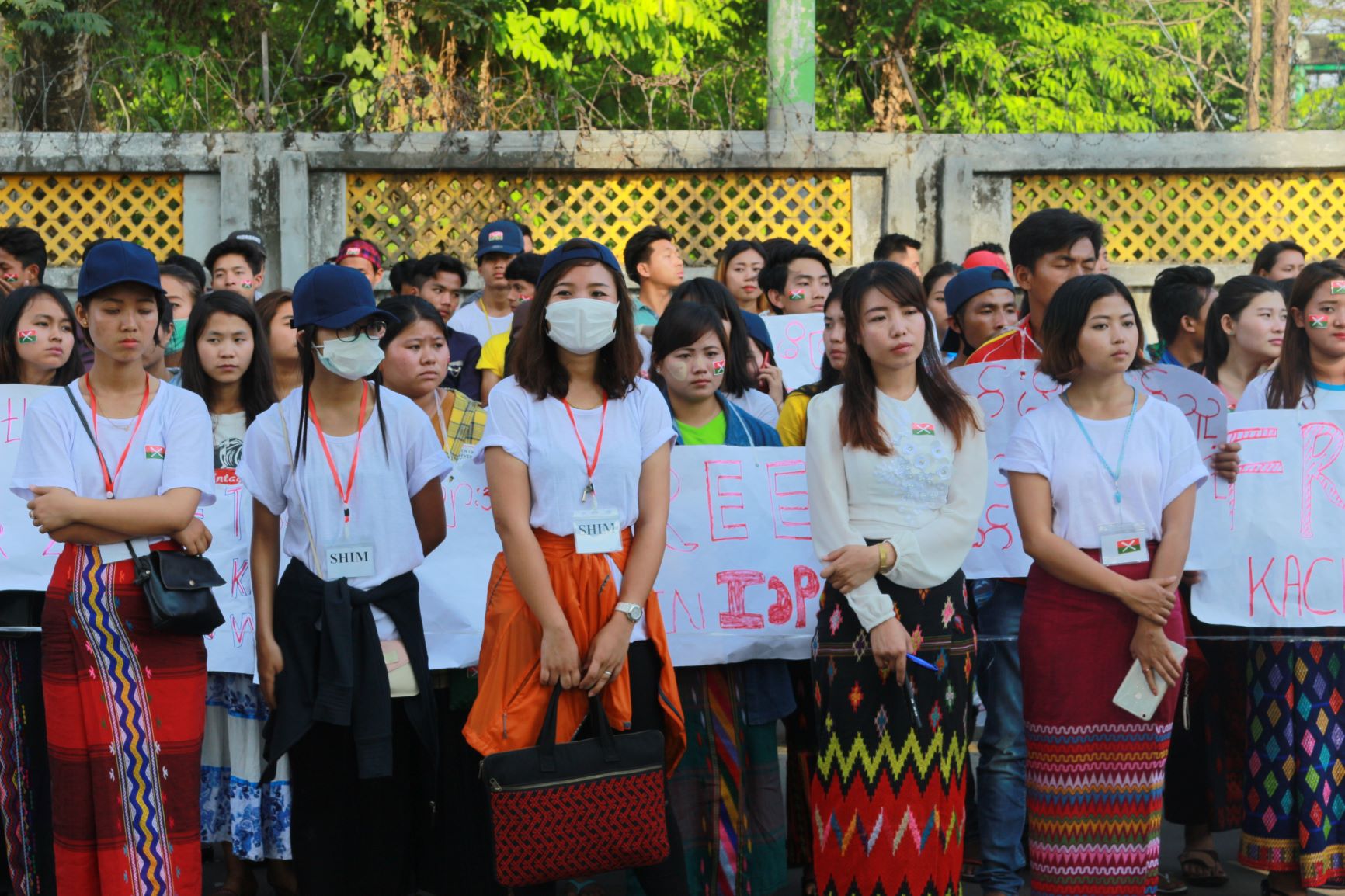 Burma's recent crackdown on protesters highlights the urgency that the international community encourage the Government of Burma to reform the Peaceful Assembly and Peaceful Procession Law in accordance with international standards.
The amendments to the Peaceful Assembly and Procession Law, PAPPL, passed in October 2016 under the National League for Democracy government, has created a "backdoor" for the authorities in Burma to control demonstrations and bring charges against protesters and organisers, according to a briefing paper recently released by Progressive Voice, a rights-based research and advocacy organisation based in Burma.
Throughout April and May, peaceful protests were carried out by youth activists in Burma's capital Yangon and in other cities across the country, in response to the urgent humanitarian needs of internally-displaced persons, IDPs, in Kachin State, and the continuing civil war.
"We have done many workshops, conferences, talks, media briefing, etc. Has it changed anything? No. That's why we are doing this protest." This was the unified message from the protesters who peacefully forged ahead, calling for democracy and human rights.
As noted in the briefing paper, the official response to these protests demonstrates that the mindset of the Burma Government, including police and military, has not changed from one of limiting and controlling peaceful assemblies. At least 47 young activists have been charged for their role in the peaceful protests, mainly under the PAPPL, which still has vague and repressive provisions that enable police and local authorities to act in an arbitrary and controlling manner.
In addition to the analyse of the shortcomings in the PAPPL, the briefing paper by Progressive Voice also focuses on the threats and harassment faced by woman organisers in the two protests closer examined in the paper.
Civil Rights Defenders reiterates Progressive Voice's call on the authorities in Burma to immediately drop all charges against the individuals who have been wrongfully charged for their role in peaceful protests and to amend the PAPPL to ensure freedom of assembly. The government, the military and the international community also need to address the situation of the IDPs in Kachin state.
Read the full briefing paper: Time to Hear Our Voices: Freedom of Assembly and the Youth Peace Movement in Myanmar.