"I Can Easily Say That Defenders' Days Has Improved My Work"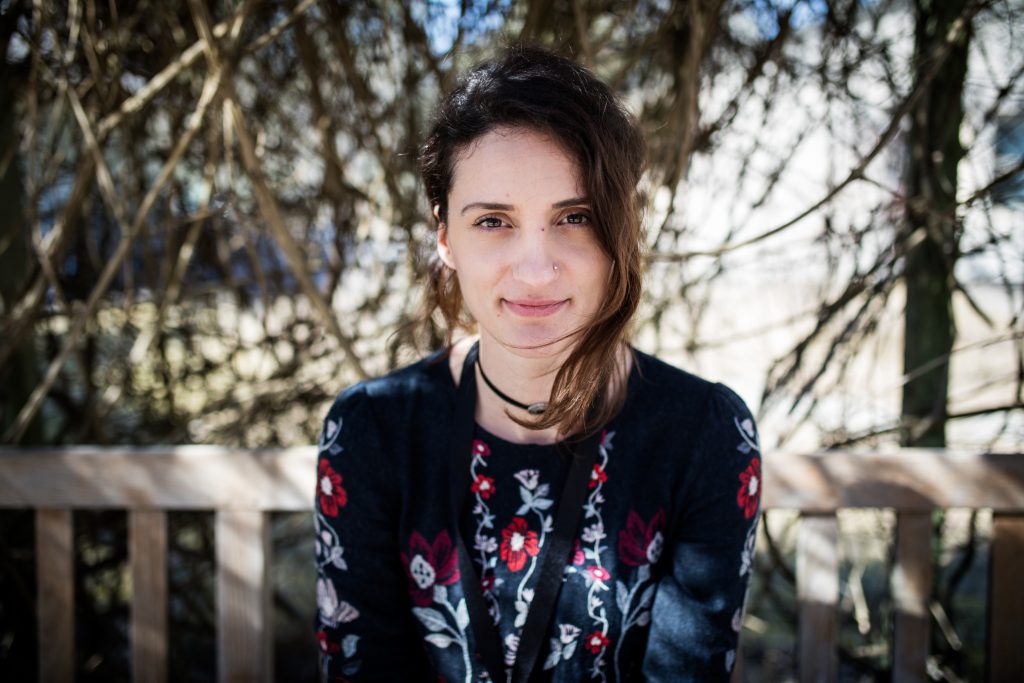 Voices from Defenders' Days:
Close-up with Njomza Haxhibeqiri, Programme Manager at Humanitarian Law Center Kosovo
What does your organisation do?
The Humanitarian Law Center Kosovo (HLCK) is a non-governmental organisation which, among other things, documents crimes conducted during the war in Kosovo (1998–1999) – a war with more than 13 000 victims from both the Albanian, Serbian and other communities living in the country. Its most well-known project is the "Kosovo Memory Book", which is a comprehensive database with information of persons who were killed or went missing during and immediately after the war. The database includes various documents and facts, eye-witness testimonies, as well as testimonies by family members of the victims.
In addition, HLCK monitors the war crime trials within the domestic courts in Kosovo, and educates the youth about human rights violations and how transitional justice can be used to secure ways to avoid to repeat the violent past.
What are the main challenges you face with your work?
One of the challenges we face in general in Kosovo after the war is the prejudices different groups have against each other. They are exposed to completely different narratives and stories, which keep feeding hostile feelings against each other. This becomes worse due to the fact that many community members live completely isolated from each other. On the other hand, I believe we could look at this issue as a space for intervention rather than just a challenge. For example, we can see that young people often break the walls of prejudices through engaging with each other in educational activities, among other things.
What's your most recent success story?
Since the end of the war, Kosovo has failed to create impartial ways of remembering the past events. Nevertheless, in September 2017, HLCK established the "Documentation Centre Kosovo" which is both a memorial site and an education hub where people can remember, research and learn more about the war through a permanent exhibition, and through the available documentation. The documentation center has already started receive great attention by the general and professional public. We have, among other things, organised various remembrance events and hosted lots of visitors on a daily basis. Read more here.
How can Defenders' Days improve your work?
I can easily say that Defenders' Days has already improved my work. The workshops have been very well structured and I have gotten information that is not as easily accessible in Kosovo. The conference has also created an opportunity for networking. I have met other people from the Balkans and around the world with similar experiences, and this is enhancing my work. I have also gotten new perspectives. For example, I attended a workshop on how I can use videos as a tool to advocate. I have not worked with that before, but now I can start using video as a tool in my work. I also attended a workshop on how to fundraise, which is very helpful for my future work. I have learnt about security which is useful for my work with the database "Kosovo Memory Book". To be aware of what can happen to data and learn ways on how to secure that is valuable.