Cease Reprisals Against Mother Mushroom's Family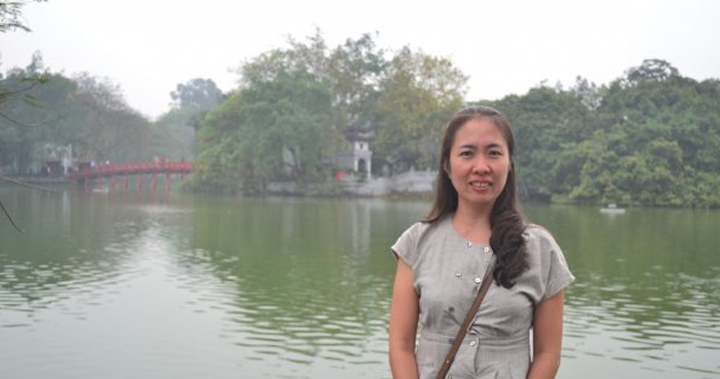 Civil Rights Defenders has been informed that the family of detained blogger Nguyễn Ngọc Như Quỳnh (also known as Me Nam or "Mother Mushroom") has been surrounded and confined by security police. Vietnam's authorities should immediately lift this brazenly illegal measure and cease reprisals against Mother Mushroom's family, which add to the injustice already made to the prominent blogger and her loved ones.
On 20 May 2017, according to her mother Nguyễn Thị Tuyết Lan, the family's house in Nha Trang was surrounded by over 50 security policemen in both plain clothes and uniforms, effectively placing it and Mother Mushroom's family members under siege. Nguyễn Thị Tuyết Lan posted a message on Facebook reporting the events.
She added that nobody notified her of the reasons behind such treatment, and that such behavior of the state and Khanh Hoa province police reflected a pattern of abuse of power and state oppression of the elderly, the weak and vulnerable children.
The confinement of Mother Mushroom's family is believed to be related to the upcoming Vietnam-US Human Rights Dialogue, which is scheduled for 23 May 2017 in Hanoi. The arbitrary detention of bloggers such as Mother Mushroom is expected to be a topic for discussion between the two states. The act of confinement may be an attempt to prevent a US diplomatic delegation from meeting Mother Mushroom's family ahead of the dialogue, a few weeks after she was awarded the prestigious 2017 International Women of Courage Award.
Prominent blogger Nguyễn Ngọc Như Quỳnh, who is known by her pen name "Mother Mushroom," has been detained incommunicado since 10 October 2016. She has been denied the right to meet with her family, including two young children, and lawyer. She stands accused of conducting "anti-state propaganda" under Article 88 of Vietnam's Penal Code, which carries a maximum sentence of 20 years' imprisonment.
Civil Rights Defenders reiterates its call on Vietnam to immediately and unconditionally release her and to repeal Article 88 and other "national security" provisions of the Penal Code which are used to silence human rights defenders, bloggers and other critical and independent voices.