Free Women Human Rights Defenders and End Persecution of Women Activists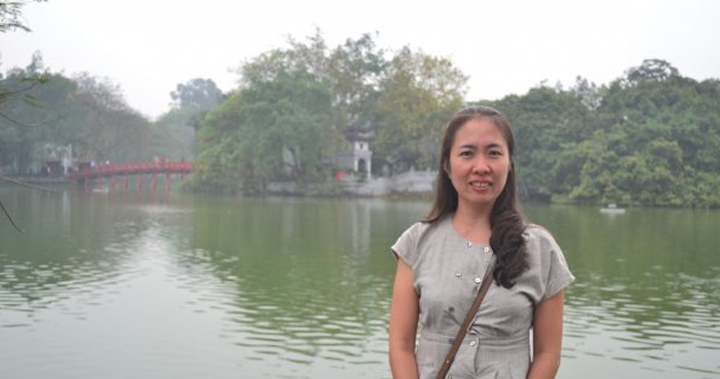 International Women's Day (IWD) should be a wake-up call for the Vietnamese authorities to halt the repression and abuse of women who speak out for human rights, social justice and progress, Civil Rights Defenders said ahead of IWD celebrations on 8 March. The theme for IWD 2017, "Be Bold for Change," is an opportunity for Vietnam to take a first step to demonstrate its commitment to women's rights by releasing all women human rights defenders, activists and bloggers it arbitrarily detains.
"It is supreme hypocrisy for Vietnam to claim to uphold women's rights while directly targeting women who advocate for a more just, open and gender-equal society," said Civil Rights Defenders. "The Vietnamese authorities should immediately and unconditionally release blogger Me Nam and all other women who are detained solely for the legitimate exercise of their rights."
Blogger Nguyễn Ngọc Như Quỳnh, known by her pen name "Mother Mushroom" (Me Nam), was arrested on 10 October 2016 and accused of conducting "anti-state propaganda" on the basis of Article 88 of Vietnam's Penal Code. She has been held incommunicado since and has been prevented from receiving visits from her family, including two young children, and her lawyer. She faces up to 20 years of imprisonment for her peaceful online advocacy against abuse of power, corruption and social injustice.
Me Nam is one of the many women human rights defenders, activists and bloggers who have been targeted by the Vietnamese authorities as a result of their peaceful advocacy or merely for exercising their rights. The list includes bloggers, such as Nguyễn Thị Minh Thúy, who was sentenced to three years in prison; activists and campaigners, among whom Trần Thị Nga, a member of the Vietnamese Women for Human Rights group arrested in January 2017, and Cấn Thị Thêu, a land rights campaigner sentenced to 20 months of imprisonment; and members of peaceful religious groups such as Đỗ Thị Hồng and Trần Thị Thúy.
Women who engage in human rights advocacy, activism, independent reporting, or even peaceful religious community activities in Vietnam face many forms of repression, including physical and judicial harassment, surveillance, intimidation, smear campaigns, arrest, detention, ill-treatment, sexual violence and physical assault. These attacks – often led, sponsored or condoned by the state – occur in a society where women and girls are subjected to prejudice, discrimination and violence and often assigned to gender-normative, stereotyped roles. In the absence of independent avenues for freedom of expression, assembly or association that could be used to challenge patriarchal structures and attitudes, many women are left voiceless.
In 2015, Vietnam's women's rights record was reviewed by the United Nations (UN) Committee on the Elimination of Discrimination Against Women (CEDAW). It found that, despite Vietnam's claim that it upholds women's rights and works to advance the condition of women, the effective realization of Vietnamese women's rights was impeded by numerous legislative, policy, societal and attitudinal obstacles. The Committee also urged Vietnam to investigate allegations of harassment, arbitrary detention and ill-treatment of women human rights defenders, prosecute those responsible and provide remedies to the victims.
"Beyond releasing the women they arbitrarily detain, the Vietnamese authorities should hold all perpetrators of abuses against women, including women human rights defenders, activists and bloggers, to account and put an end to impunity for such abuses," said Civil Rights Defenders. Vietnam should also ensure all detained persons have access to a lawyer, their family and adequate medical care and to treat them in accordance with the UN Standard Minimum Rules for the Treatment of Prisoners ("Nelson Mandela Rules").