Nobel Laureate Visited Civil Rights Defenders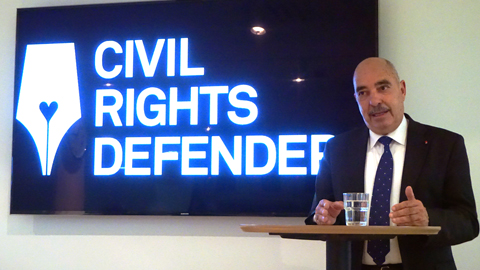 On 11 December, Abdessattar Ben Moussa, one of this year's Nobel Peace Prize laureates visited Civil Rights Defenders office in Stockholm.
The purpose of the visit was to discuss the human rights situation in Tunisia and globally. Abdessattar Ben Moussa is the President of The Tunisian Human Rights League, which is one of the most influential human rights organisations in the region. We are honoured to have had him visit us.
For more information about Abdessattar Ben Moussa and The Tunisian Human Rights League, please click here.