Fourth Viet Pride Promotes Diversity in Common Spaces in Vietnam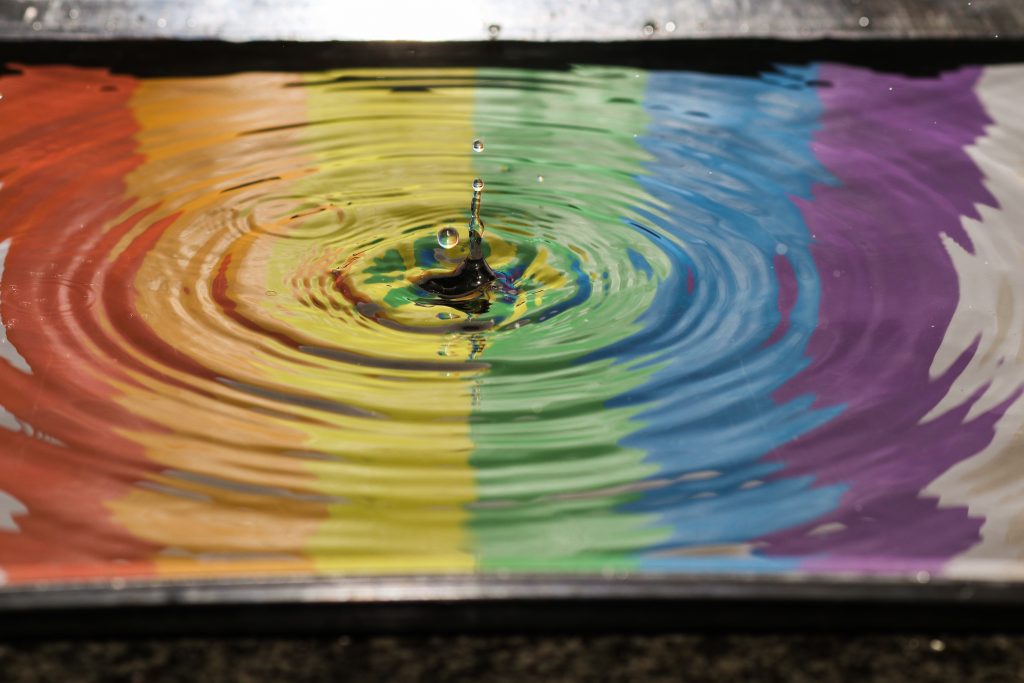 Despite a rainy weekend, hundreds turned out to attend the 4th annual Viet Pride in Hanoi, that included a bike rally through the streets of the capital city on 2 August . As part of its work to combat discrimination worldwide, Civil Rights Defenders supports Viet Pride and has participated in this year's events along with a growing coalition of local and international supporting organisations, including civil society groups, businesses, and foreign embassies.
Under the banner "We Are Here, We Are Queer", Viet Pride 2015 works to raise visibility and awareness of sexual and gender diversity in common spaces such as schools, work place, cafes and in the streets.  Participants attended screenings of films that explored the diverse experiences of LGBT persons. In a public panel discussion, LGBT children and their parents shared moving testimonies of their coming-out experiences. Five disadvantaged LGBT youth received scholarships to support their pursuit of vocational education or bachelor degrees.
Group discussions of the challenges facing LGBT street children in Ho Chi Minh City have revealed the on-going needs to combat stigma and poverty, counter violence and hate crimes, and strengthen community support services especially access to them.
Viet Pride has also kick-started an Equal Office campaign that aims to promote awareness of LGBT rights at the workplace, targeting office workers and employers, through dialogue and education workshops jointly conducted by campaign organisers and businesses in Hanoi and Ho Chi Minh City, with the support of the Dutch embassy, US embassy, US consulate and the company Pricewater House Coopers.
Viet Pride 2015 was celebrated as new recent positive developments in the combat against non-discrimination in Vietnam have materialised. In late 2013, a government decree removed administrative fines for holding same-sex weddings. Vietnam's National Assembly amended the Law on Marriage and Family in 2014 and removed a provision prohibiting same-sex marriage. In a region where discrimination on the basis of sexual orientation and gender identity (SOGI) is deeply rooted and widespread, these modest steps have shined the spotlight on the growing LGBT movement in Vietnam.
However, significant steps must be taken before Vietnam can meet its international human rights obligations to guarantee non-discrimination. Remaining challenges include pervasive social stigma against LGBT persons, the lack of legislation that prohibits discrimination on the basis of sexual orientation and gender identity, and the lack of legal protection to ensure equality before the law for same-sex couples.
"Policy and legislative steps towards greater equality must be accompanied by effective community education campaigns and dialogues to change deep-seated stigma against LGBT persons, as well as programmes to empower LGBT persons and their supporters to implement and expand anti-discrimination activities in a safe and enabling environment," said Brittis Edman, Southeast Asia Programme Director, Civil Rights Defenders.
Since the first Viet Pride in 2012, there has been increasing awareness of the rights of LGBT persons across Vietnam and civil society organisations have also organised LGBT events in other parts of the country.