The Vietnamese Government Maintains Firm Grip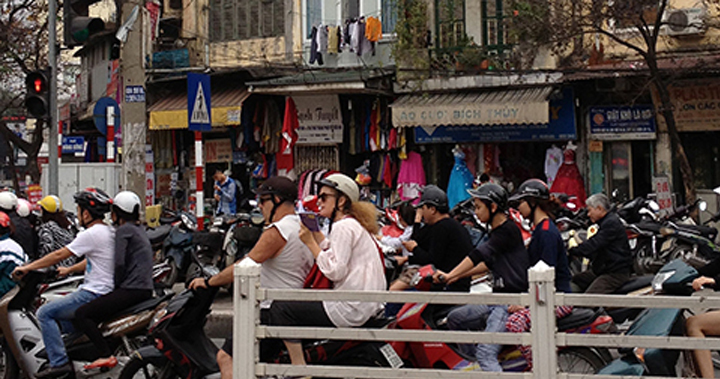 In Vietnam, an amended constitution enters into force on 1 January 2014. This marks the end of a constitutional review process that opened up for unprecedented discussions and criticism of issues previously off limits, including one party rule and human rights protection.
The review process went on for much of 2013 and has been described as an indication that the government needed to seek legitimacy to its rule and, in particular, to its agenda to modernize and develop the country. It appears they failed to deliver, instead disappointing intellectuals, party veterans and activists who took part in the process and sought to contribute to improvements.
The most undemocratic features of the old constitution remain unchanged, including Article 4, which reaffirms the role of the communist party as the only political party. Although there are some new human rights provisions, Article 14 gives the authorities carte blanche to ignore these if it is deemed necessary in the interests of national defence, national security, public order or social morality. The constitution does nothing to strengthen fair trial standards nor does it address the independence of the judiciary more broadly.
In November, Vietnam was elected as a member of the UN Human Rights Council, pledging to "uphold the highest standards in the promotion and protection of human rights". Activists are increasingly holding the government to account on its human rights obligations, in its role as a member of the Human Rights Council, in the Universal Periodic Review process, and as a signatory to key human rights conventions.
The activists are taking risks doing so. Bloggers continue to be silenced, dozens have been arrested and over 60 have been put on trial during the year. On International human rights day, 10 December, groups of activists sought to distribute balloons and the Universal Declaration of Human Rights. They were met with harassment, threats and violence. In a statement that followed, they reiterated their commitment to protect and promote human rights in Vietnam and around the world, which they see as the duty of everyone.
It is time for Vietnam's international donors and diplomatic community to be as brave and unambiguous in relation to human rights.