No More Tolerance Towards Radical and Extremist Groups in Serbia
Civil Rights Defenders strongly condemns the death threats directed towards Aida Corovic, a leading human rights defender in Sandzak, Serbia, and requests a quick and firm response from the authorities. "We have seen too much tolerance towards radical and extremist groups who use violence and threats", says Goran Miletic, Programme Director for the Western Balkans.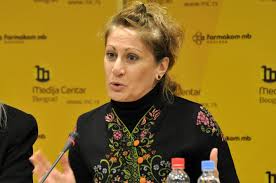 Aida Corovic is head of the organisation Urban–In from Novi Pazar. She has been under strong pressure by extreme Islamic groups as well as local political leaders because of her critical viewpoints on radical interpretations of Islam. Corovic has also criticized what she claims to be political abuse of Islam in Sandzak, and corruption in local institutions.
The threats have recently escalated and have compelled the police into giving Aida Corovic around the clock personal protection. The police have not issued any statement, nor officially informed the public on the background of the threats.
"Ms. Corovic has been given police protection. And although this is a sign that the police are taking the threats seriously, we need to build a society in which disagreements are handled through dialogue. The institutions must lead the way towards this by protecting international standards concerning human rights and liberties. This case is yet another example of how they have failed" Goran Miletic added.
The threats against Aida Corovic comes only a month after similar threats to Boban Stojanovic, head of Queeria Centre, and leading LGBT activist in Serbia. The only difference in this case is the location and the reasons for the threats.
"People face very concrete threats against their lives and often are singled out because of their stance on freedom of thought and expression. Both are guaranteed under Articles 2 and 10 of the European Convention on Human Rights, a document signed by Serbia", said Goran Miletic.
Sandzak is a region spread across the border regions of Serbia and Montenegro. The majority population in Sandzak is Bosniak. During the Milosevic era the population were subjected to threats ,intimidation because of their Muslim religion and as a result war crimes.