Structural racism and hate crimes still a big problem in Sweden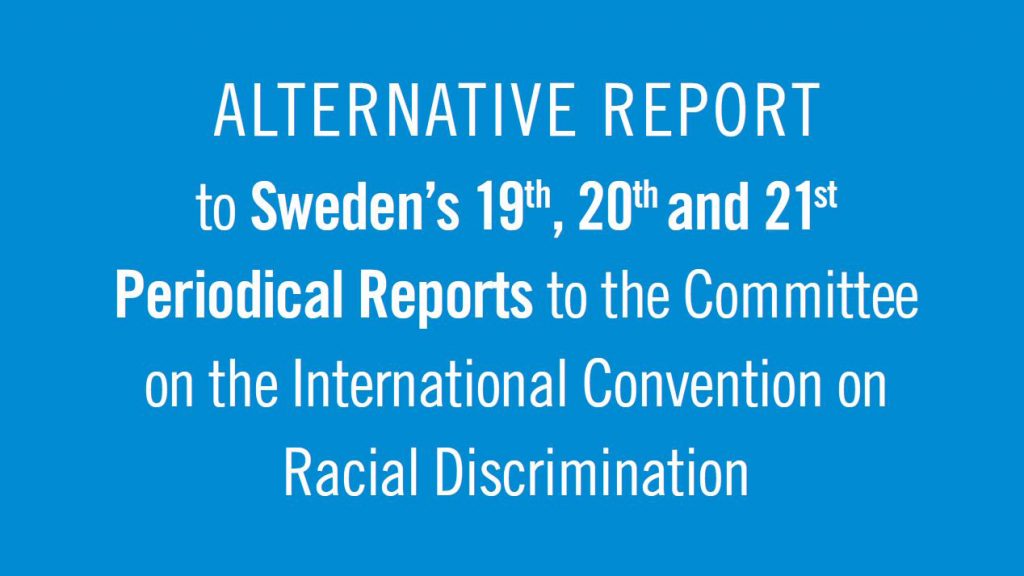 On 22 and 23 August a hearing was held with the Swedish government in the UN Racial Discrimination Committee due to previous criticism from the committee. Before the hearing, Civil Rights Defenders, along with Swedish United Nations Association, and nearly fifty other organisations presented an alternative report to the Swedish nineteenth, twentieth and twenty-first reports to the UN Racial Discrimination Committee.
Despite some measures taken, the report shows that structural racism, discrimination and hate crimes still pose serious problems in Sweden. The report reveals particular the situation of Sweden's five national minorities and Muslims, Afro-Swedes, asylum seekers and undocumented people. To deal with the problems and ensure everyone's safety and equal rights the government must act decisively and take concrete action.
In this report, we point particularly to the need for:
an independent national authority on human rights which meets UN requirements;
an enhanced discrimination law to ensure that governments, municipalities and private companies are working actively to combat discrimination and ensure equal rights and opportunities;
to ensure the effective implementation of the legislation on hate crimes, including through training measures for police, prosecutors and judges;
to strengthen the rights of national minorities, notably to the mother tongue education.
to strengthen the Sami rights, including by ratifying the ILO Convention 169 on the rights of indigenous peoples;
effective measures to tackle discrimination against Roma
measures to ensure that the police do not apply racial profiling in their approach.
measures aimed at increasing the quality of the asylum process and ensure a proper assessment of asylum needs.
During the hearing, Committee members expressed concern, from the data in the alternative report, about the situation and demanded from Sweden to take action to combat racist propaganda and hate crime, and to ensure that more discrimination cases are tried in court.
---
More information:
The Swedish report