Second Pride Festival Successfully Held in Hanoi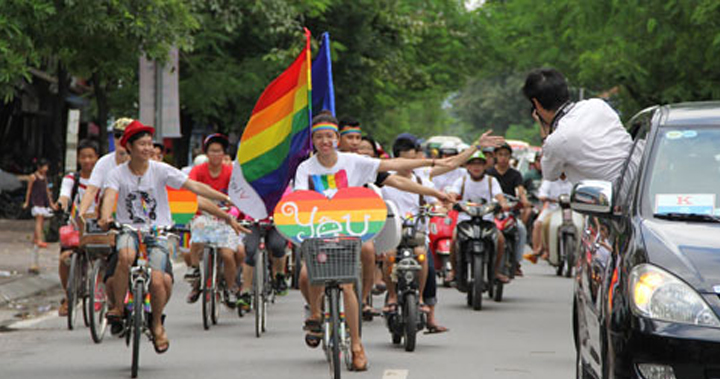 Under a banner of "Strive with pride", the second Pride festival ever in Vietnam was successfully held in Hanoi, 2-4 August. The festival was organised by a network of members of the LGTB community and supporters. Civil Rights Defenders is one of the partners working with Viet Pride.
"Viet Pride 2013 was set to promote social tolerance towards LGBT through engaging media, employers, and public, as well as empowering LGBT. This goal has been accomplished," the organisers said.
This year's Pride festival included a bicycle rally, campaigning events, public meetings, film screening and talk shows. An estimated 1000 members of the LGTB community and supporters, as well as local and international journalists, foreign embassies and the UN participated in the various activities.
Local media, including mainstream TV such as VTV3, VTV4, VTV9, gave coverage before, during and after the festival. Viet Pride 2013 was also webcasted on Youtube.
The authorities allowed for Viet Pride, a great step in a country where most public gatherings are banned and blocked. The only intervention reported was when police requested the crowd to disband immediately after the bicycle rally arrived at Lenin Park.
Vietnam has seen significant improvement on gay rights in recent years, but domestic violence, discrimination in the workplace and harassment remain widespread.