Civil Rights Defenders Joins Forces to Tackle Roma Discrimination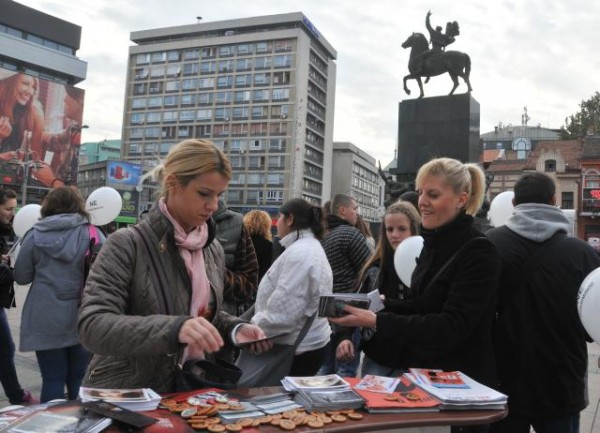 The Roma population in Serbia is continuously exposed to severe discrimination and persistently threatened or actually victimized by acts of forced eviction from their homes. To raise the awareness of their situation and to discuss what can be done to tackle discrimination, Civil Rights Defenders organised three round table discussions and street actions in October and November 2012.

According to all available reports, the Roma minority is the group most discriminated against in Serbia. Impeded access to public places, lack of personal documents, and discrimination in employment, education and housing are realities for members of the Roma community.
Despite the great effort of international organisations, improvements in relation to the Roma are the exception rather than the rule. A systematic approach for dealing with the issues relevant to the Roma community is still lacking in the majority of cases, especially as regards personal documents and housing.
In October and November 2012 Civil Rights Defenders organised three round table discussions in Belgrade, Valjevo and Nis, followed by street actions. The round tables gathered representatives of the Roma community, human rights and minority organisations, human rights defenders, experts, journalists and representatives of local authorities.
The discussions were held to address the pressing situation for Roma in Serbia, who face discrimination in education and employment. They also lack access to public places and are subjected to forced evictions. The round table discussion were held within Civil Rights Defender's cooperation with the National Endowment for Democracy.
A forthcoming round table and street action will be held in the serbian city of Kragujevac on 14 December 2012.