Human Rights Defenders in Focus – Blerta Cani Drenofci
In Albania there are more than 110.000 persons with disabilities. Until 1993 they were invisible, kept in institutions, and no one talked about their rights. Today the issue is less controversial but Blerta Cani Drenofci, Executive Director of the non-governmental organisation Albanian Disability Rights Foundation (ADRF), says her choice of career has often been questioned: "In the beginning I met a lot of ignorance. My friends were surprised that I wanted to work with this issue."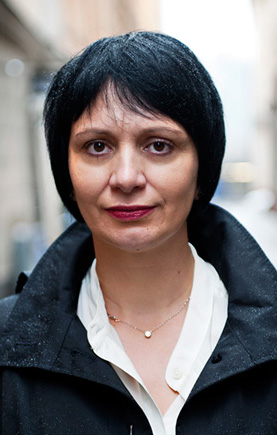 The criteria used for assigning disability status in Albania are inadequate, thus the figure of 110.000 persons with disabilities is probably higher. Until 1993 no one talked about the rights of persons with disabilities. Empowering this group is a long-term project that requires dedication. Still, many people with disabilities are afraid to raise their voices.
"I think it is something culturally inherited from Soviet times. Many disabled persons only feel secure in their families and they fear that they will loose their social benefits if they stand up for their rights." says Blerta Cani Drenofci.
In her youth she studied electrical engineering but didn't feel at home. Eventually she took up her studies in social work and started to work for a women's shelter. After being employed by the Albanian Ministry of Labour for a period of time, she came in contact with the non-governmental organisation Albanian Disability Rights Foundation (ADRF), where she is now the Executive Director.
"Today we can see that public awareness is on a higher level, people with disabilities are more visible in society and their problems are treated more seriously".
Owing to ADFR's work the issue is now on the political agenda, but the legal framework supporting the rights of people with disabilities is far from complete. A lot still needs to be done to secure their rights.
"We have been working towards two important goals: to improve the specific laws that effect people with disabilities, and to mainstream other laws to respect this group."
A huge obstacle is the widespread poverty in the country, which makes people with disabilities extremely vulnerable. The community services are far from developed to meet all the different needs, and many people lack personal assistance and technical equipment, such as wheelchairs.
Another problem is the political instability in the country. After the parliamentary elections in 2009 the opposition boycotted the parliament for nine months, and the political turmoil has continued since. The local elections of May 2011 were highly polarized and characterized by political mistrust between the government and the opposition. This affects the work of ADRF because it complicates the lobbying process when public representatives are constantly replaced.
On a general level, politicians and other public figures lack knowledge about the problems connected to different types of disabilities, and therefore the benefits vary within the group.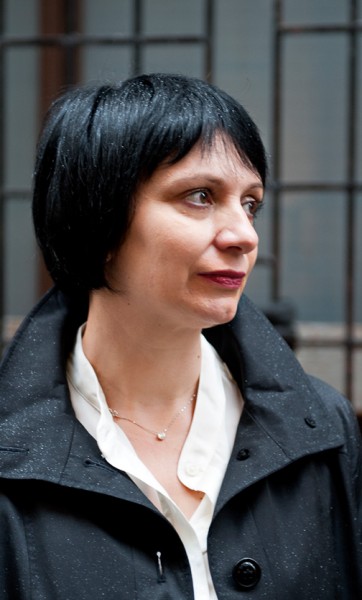 "A big challenge is to strengthen the equality within the group of people with disabilities."
Blerta emphazises the importance of human rights defenders:
"If human rights defenders did not exist, there would be no real improvements in our country. We need people who are brave enough to speak for those who cannot use their own voices."
Blerta herself has struggled hard to change the taboo in Albania but says she has never received threats connected to her work. Although when she started to work for ADRF her friends often questioned her.
"In the beginning I met a lot of ignorance. My friends were surprised that I wanted to work with this issue."
ADRF is, according to Blerta, dependent on national and international support in order to reach their goals. Her advice to people working for NGO's is to cooperate, include the people you are protecting early in the process, be realistic and structured when addressing governmental institutions and stay focused on your ideas.
"We feel great support from the international community, not only in terms of funding, but also a moral support that has improved our advocacy work."
In 2009, Albania signed the UN Convention on the Rights of Persons with Disabilities, and the country is going through a process of ratification and improvement of domestic legislation. Though there have been several positive legal changes, this group is still facing many problems in exercising their rights. One problem is that government still has not ratified the optional protocol that will allow individuals to complain to the relevant committee in relation to breaches of the Convention. Another problem is the stigma and marginalisation that affect the lives of people with disabilities.
"I hope that in ten years, more people with disabilities will be more independent and feel empowered to be good leaders, educate themselves and get employed. Our greatest achievement so far is that we have managed to change the mentality but we are only at the beginning of the road and it is a long way to go. I believe that things will improve eventually."
---
Bio: Blerta Cani Drenofci
Born: 19 June 1970 in Tirana, Albania.
Family: Married and has two daughters.
Profession: Executive Director of Albanian Disability Rights Foundation.
Education: Social Work at the University of Tirana.
---
Human rights at risk in Albania
Discrimination against members of minority groups or vulnerable communities like persons with disabilities, Roma, Egyptians, and lesbian, gay, bisexual and transgender (LGBT) people is widespread. There is a low public awareness on discrimination, and a common opinion is that discrimination does not exist since the Constitution stipulates that all citizens are equal before the law.
In February 2010, Albania adopted a Law against Discrimination, which bans discrimination on various grounds, including sexual orientation and gender identity. There is, however, a lack of the additional sub-legislation necessary for ensuring protection against discrimination.
In order to ensure better protection against discrimination, the Commission on Legal Aid and the Commissioner for Protection against Discrimination signed an agreement on providing legal aid and assistance to people who were discriminated against.
In 2009, the Albanian Government signed the UN Convention on the Rights of Persons with Disabilities, and a process of ratification and improvement of domestic legislation is underway. The Government has still has not ratified the Optional Protocol that will allow individuals to complain to the relevant Committee in relation to breaches of the Convention.
Proper access to justice for vulnerable groups is a big problem because of the overall weaknesses in the judiciary, the poor implementation of the national free legal aid system and also a generally low understanding of what constitute human rights violations. The Law on Legal Aid entered into force in April 2009 and provides free legal aid in civil and also administrative cases.
Albanian citizens awareness of domestic laws and the European Convention on Human Rights (ECtHR) remains low. The ECtHR is, nevertheless, considered to be the most important and secure legal instrument to guarantee human rights protection and reinstatement of violated rights. Up to now, the European Court has delivered 33 judgments where Albania has been declared guilty of violating the European Convention and related protocols.
It is estimated that approximately one in three Albanian women are victims of domestic violence. Albania has signed the Convention on the Elimination of All Forms of Discrimination against Women and the Council of Europe's Convention on preventing and combating violence against women and domestic violence. The Domestic Violence Law, which entered into force in June 2007, has brought about significant progress towards the prevention of domestic violence, in particular through the introduction of protection and immediate protection orders and the establishment of a National Shelter for victims.
Homosexuality was decriminalized in 1995 but Albanian society remains intolerant and hostile towards LGBT persons. The LGBT community has until recently been fragmented and invisible. Today there are three LGBT organisations that are actively working on empowering the LGBT community, with advocacy and promotion of LGBT rights. Two homophobic statements made by politicians in 2011 were publicly opposed by these organisations and the Commissioner for Protection against Discrimination opened investigations.
Journalists subjected to threats do not have access to the legal protection they are in need of, and are often left to defend themselves. According to the Press Freedom Index for 2011 (Reporters without Borders), Albania's ranking fell from 80th position in 2010 to 96th in 2011, a clear decline in comparison to previous years.
---
Facts Albania
Capital: Tirana
Population: 3.2 million (UN, 2010)
Life expectency: 74 years (men), 80 years (women) (UN, 2010)
Main religions: Islam, Christianity
President: Bujar Nishani
Other: Albania applied for EU-membership in 2009.
Source: BBC news