Freedom of Expression Activist Avoids Jail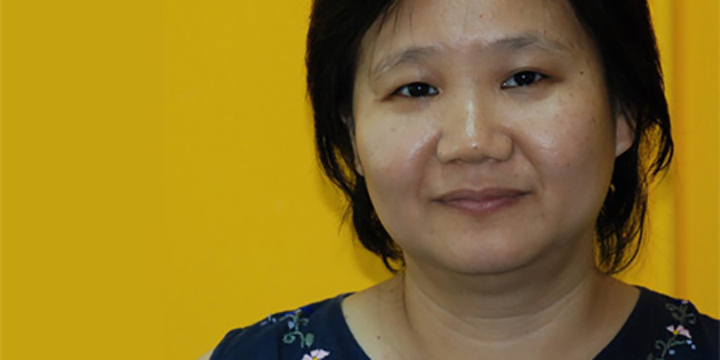 On 30 May the Bangkok Criminal Court delivered its verdict in the case against news editor Chiranuch Premchaiporn. After a lengthy trial earlier in the year, she was found guilty of crimes under the Lèse Majesté law and the 2007 Computer Crimes Act. She was given an eight-month suspended sentence and fined 20.000 bath. Civil Rights Defenders welcomes the news that she avoids jail. Nevertheless, the guilty verdict sends a chilling message to journalists and human rights defenders across Thailand.
Civil Rights Defenders interviewed the Thai human rights defender Chiranuch Premchaiporn – whose purpose has been to encourage critical thinking and to educate the public.
For Chiranuch Premchaiporn it is vital that people engage in and contribute to the public debate. She sees the restrictions to freedom of expression and people's lack of access to alternative critical voices as two of the most urgent problems in Thailand today.
"In a better informed society, people will be empowered and become stronger in terms of deciding their own future or being involved in [issues of] public interest", says Chiranuch.
"I want people to have a chance to practice their own expression; this is how people shape their own ideas, their own life", she continues.
Chiranuch was number seven out of nine children born into the Premchaiporn family. Her family's passion for reading "lots of books" is the main reason for her choosing to study journalism and becoming a writer.
"Once you like to read books you will like to write" Chiranuch says.
In 2004, Chiranuch together with a few friends and colleagues came together to start the independent news platform Prachatai. Fed up with mainstream media reporting on nothing more than celebrity gossip and news derived from the perspective of authorities, Prachatai wanted to focus on the one perspective that was missing:
"The voice of ordinary people", as Chiranuch puts it.
Their motivation was to "provide reliable and relevant news and information to the Thai public during an era of serious curbs on the freedom and independence of Thai news media", as it is stated on their website.
Since the 2006 coup, Thai authorities have increased their control and censorship of the media. The use of the lèse majesté law has escalated. In 2010 alone, over 400 people were charged for having posted insulting comments or published articles critical of the royal family. This is to be compared with the five to ten cases of lèse majesté violations that were brought to court before 2005.
Chiranuch laments that information regarding this development has not really reached the general public, and that the debate is limited to activists who promote free expression.
"How does one reform an unjust law like the lèse majesté, if you are not allowed to discuss that very law?", she asks rhetorically.
"How are ordinary people to make informed decisions if they do not have access to critical information?, she continues.
It is impossible to deal with Thailand's many social problems without having an honest discussion about these issues, Chiranuch explains. Critical information, and an open and informed debate are key in dealing with poverty, women's rights, and other issues.
For 13 years, Chiranuch worked in the social services sector in an NGO supporting people living with HIV/AIDS. This experience shines through in her role as a defender of freedom of speech and alternative voices; it is the "ordinary people" she seeks to empower.
This motivation is also apparent in the work of Prachatai. The news portal is not only a site for debate, for voices to be heard, it is also an attempt to dig deep and deal with the root causes of social problems.
For Chiranuch, the road to an open and informed Thai society has been full of obstacles. Few people have the strength to continue such a struggle amid intimidation, bureaucratic hurdles and threats to their personal safety. For some years now, this has been Chiranuch's life.
She says that the criminal charges and the authorities' constant questioning of her work, affects her personal life and places strain on the work that she does at Prachatai. However, when asked why she continues, she shrugs and answers:
"I try not to make myself a victim. I do this because I believe in this. My sister used to ask me to resign, once when I was arrested. I had to tell my sister that, no, I could not do that. Because, for one, I still like to do this work, and secondly, I did not do anything wrong."