Where is the Blogger Dieu Cay?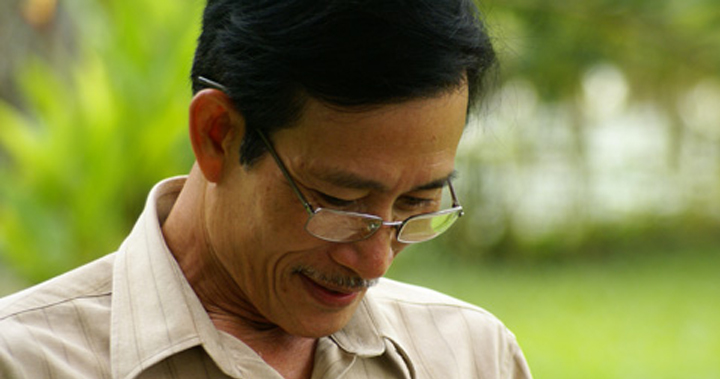 Dieu Cay was Vietnam's most influential bloggers when he was arrested in April 2008. His voice for democracy in Vietnam and against widespread corruption was silenced. Today, nobody knows where he is being held.
"The Vietnamese government must release Dieu Cay and let him reunite with his family," said Civil Rights Defenders' Executive Director Robert Hårdh on World Press Freedom Day 3 May 2011.
Dieu Cay is the pen name Nguyen Van Hai, a 57-year-old former soldier, whose criticism of the regime led police to place him under surveillance early 2008, nearly two years after he and other bloggers founded the Club of Free Journalists. In September 2008 he was sentenced to two and a half years in prison for tax evasion in a politically motivated prosecution and a trial, the outcome of which had been decided beforehand.
Dieu Cay was never released in October last year after serving his prison sentence. Instead, he remains in custody at an unknown location.
"No one knows how he is today and the authorities' actions are alarming. We urge the diplomats in Hanoi to seek permission to visit him as soon as possible," said Robert Hårdh.
As far as is known, the family of Dieu Cay has not been allowed to meet him since October 2010. Their requests have routinely been rejected, and they have not even been allowed to give him food and money. Not even his lawyer has had access to his client with reference to the ongoing police investigation. Dieu Cay has been charged for violation under Article 88, which is part of the national security legislation and relates to propaganda against the state.
Last time the family was allowed to meet him; he was in Xuan Loc prison in Dong Nai province, east of Ho Chi Minh City, where he is from.
Human Rights Watch gave him the Hellman / Hammett Award in 2009 along with five other Vietnamese activists to honor their commitment to freedom of expression and their courage in the face of persecution.