Annual Meeting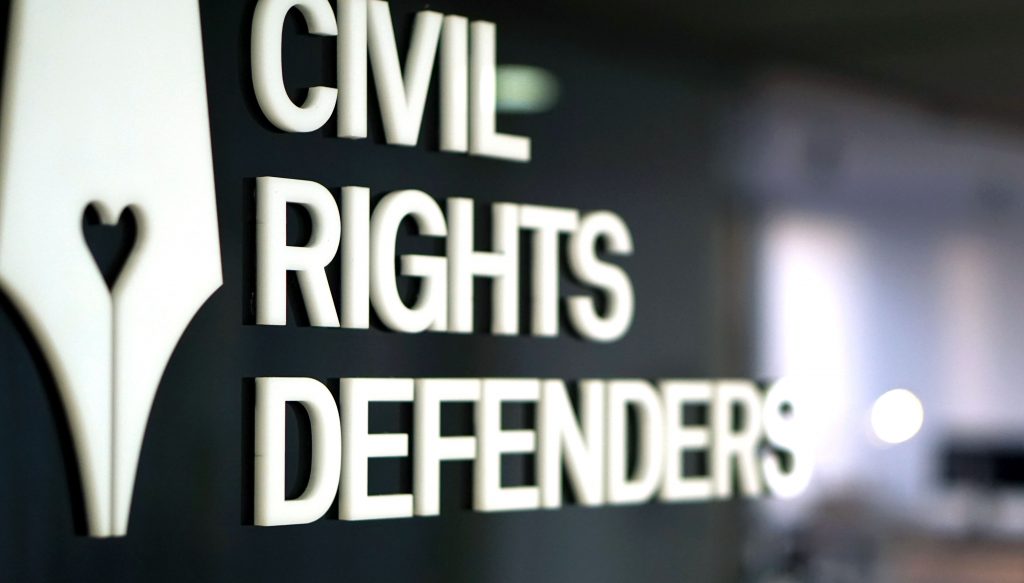 Annual Meeting 2021
Civil Rights Defenders Annual Meeting will be held on 31 May 2021. Below you will find the agenda of the annual meeting, the nomination committee's report, and the 2020 annual report.
Remember that the membership fee of SEK 300 must be paid for you to have the right to vote at the annual meeting. Payment is made on pg 900 12 9-8.
Please register by email to alexander.lange@crd.org or call +46 (0)8 545 277 30, no later than 26 May.
Welcome!
Date: 31 May 2021
Time: 17.00-18.00
Location: The meeting will be held online, you will receive more information on how to attend upon registration.
Download: Annual Report for 2020
Download: Meeting Agenda 2021 (in Swedish only)
Download: Report by the Election Committee 2021 (in Swedish only)
---
Previous years
Previous years' agendas and minutes:
Download: Minutes Extra Annual Meeting 2020 (in Swedish only)
Download: Agenda Extra Annual Meeting 2020 (and appendixes) (in Swedish only)
Download: Minutes General Annual Meeting 2020 (in Swedish only)
Download: Agenda General Annual Meeting 2020 (and appendixes) (in Swedish only)
Download: Report by the Election Committee 2020 (in Swedish only)
Download: Annual Report 2019
Download: Minutes General Annual Meeting 2019 (in Swedish only)