Civil Rights Defenders launches new eight-year-strategy to counter autocratisation and support human rights defenders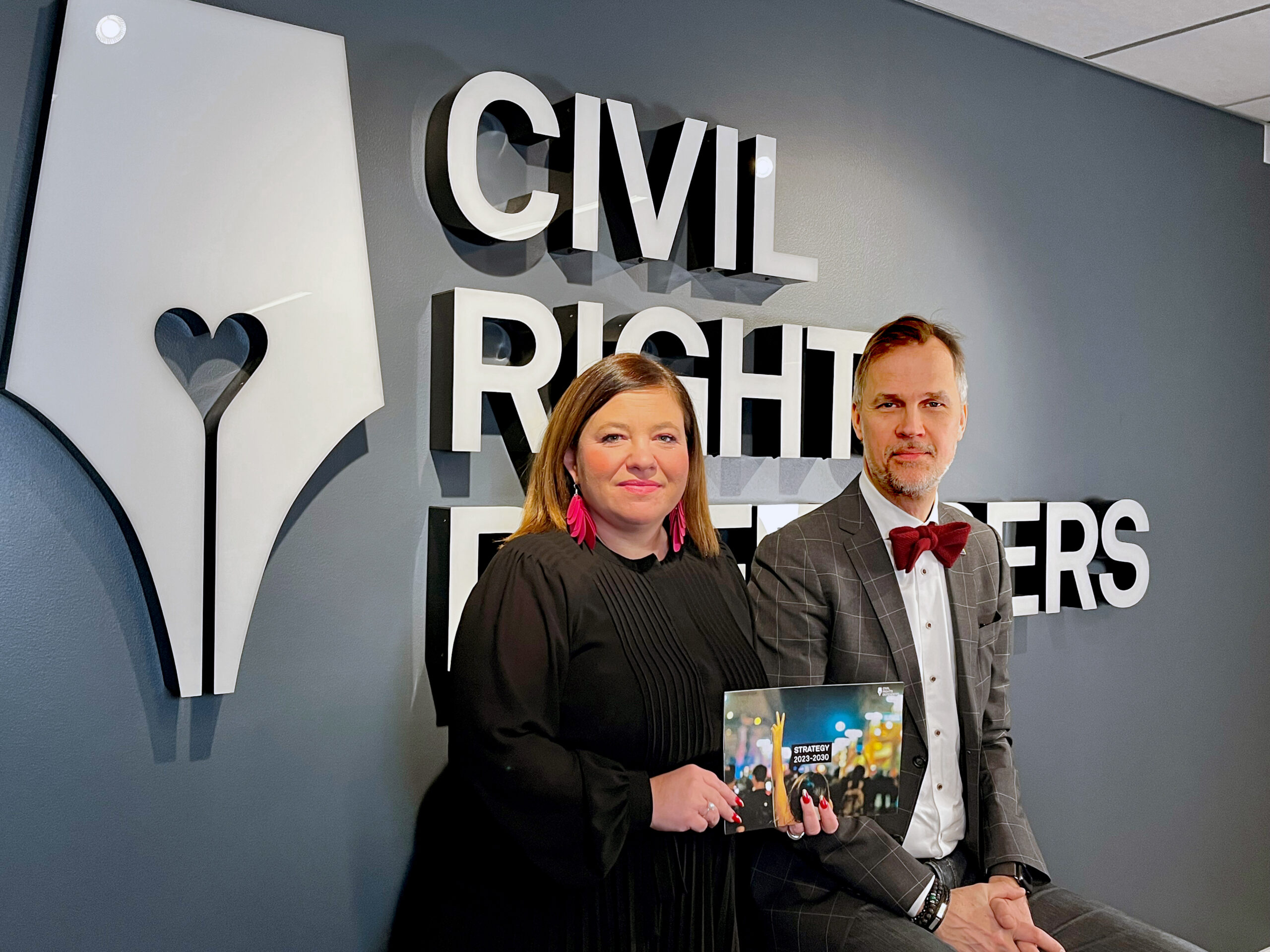 Democracy and human rights are in decline, and human rights defenders in all parts of the world face a panorama of challenges. More than 70% of the world's population now live in autocracies. In the years to come, we are committed to meeting these challenges by ensuring that Civil Rights Defenders and our partners around the world become stronger and more innovative than ever.
That is why today we are launching Civil Rights Defenders' 2023-2030 strategy in pursuit of our ambitious vision of achieving "a world of democratic societies in which we all enjoy our civil and political rights". With our vision, mission, core values and theory of change as a foundation, our strategy builds on input from our global network of partners and our 40 years of experience in human rights work.
The strategy describes our priorities and unique contribution to strengthening the global movement for democracy and human rights by delivering on four strategic goals: security, capacity, engagement, and accountability. In our new theory of change, each of these connects with the outputs, activities, and inputs we see as necessary for building a global human rights movement that is powerful and resilient, as well as for ensuring that decision makers take action to improve respect for human rights, and that human rights violators are held accountable.
Through ups and downs, Civil Rights Defenders has always worked to advance civil and political rights together with human rights defenders around the world, because we believe that strong civil societies are a vital component of democratic societies and that human rights defenders play a central role in the struggle for democracy and human rights.
Today, we stand before a historic choice. We can act to defend democracy, human rights, justice, and the rule of law, or we can stand aside and allow authoritarianism to advance further and further, subjugating ever more people.
We choose to act, and the time to act is now.
Hanna Gerdes, Chair of the Board
Anders L Pettersson, Executive Director
Read the strategy and goals 2023-2030 here