New collaboration with Microsoft to strengthen human rights defenders' digital security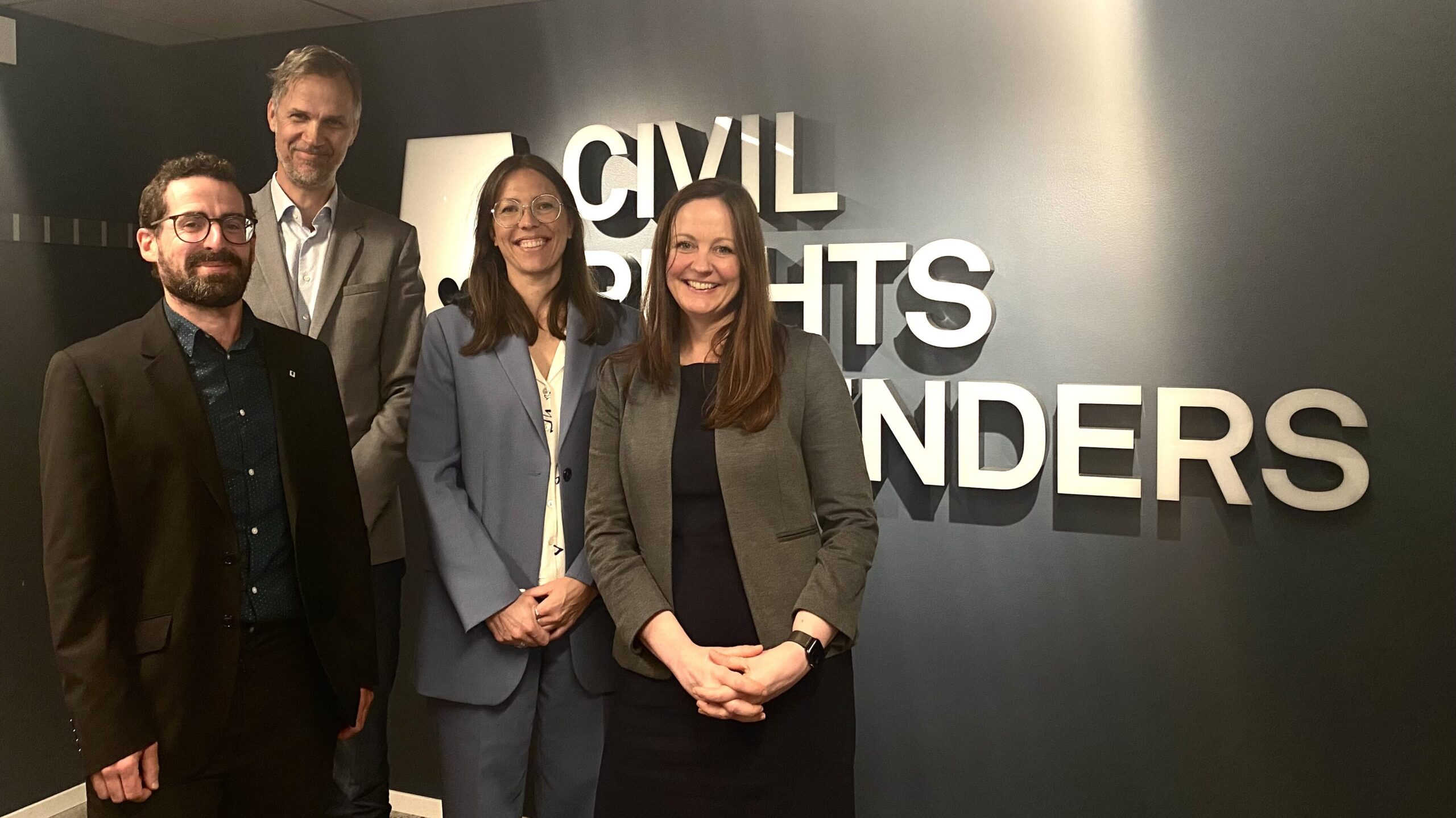 Digitalisation has democratised access to free information worldwide. At the same time, cyber threats and disinformation are on the rise, making it increasingly difficult for human rights defenders to carry out their jobs in a safe way. To strengthen the work for human rights worldwide, Civil Rights Defenders and Microsoft are entering into a long-term collaboration. The goal is to increase the competence about cyber security amongst human rights defenders.
"Civil Rights Defenders' work is completely dependent on secure and robust digital solutions. The human rights defenders we work closely with face enormous challenges both on a democratic and technical level. As an international actor, it is therefore in our interest to ensure that they can work safely, efficiently and securely, regardless of the repressive context in which they work," says Marcin de Kaminski, Head of Security and Innovation at Civil Rights Defenders.
As a first step, Civil Rights Defenders, together with Microsoft, will this autumn launch a series of online training courses aimed at activists and organizations that actively work for human rights and democracy in, especially those active in repressive parts of world. The ambition is to offer trainings in varying levels of competence on cyber security and disinformation.
Wants to increase digital resilience on a broader level
The purpose of the initiative is not only to increase the digital competence of the individuals who undergo the trainings. Their increased digital skills will also benefit their organisations and thus increase digital resilience throughout society. Each individual who undergoes the training will be able to contribute to increasing knowledge and awareness of cybersecurity and disinformation in their surroundings.
"By directing our activities to key figures in organisations and networks that are on the front lines of the fight for human rights where it is most needed, we ensure that entire generations of activists remain safe. The collaboration with Microsoft is an important part of this as we can now offer top class tools and expertise", says Marcin de Kaminski.