Hungary's Latest Anti-LGBTI+ Bill Further Violates Community's Human Rights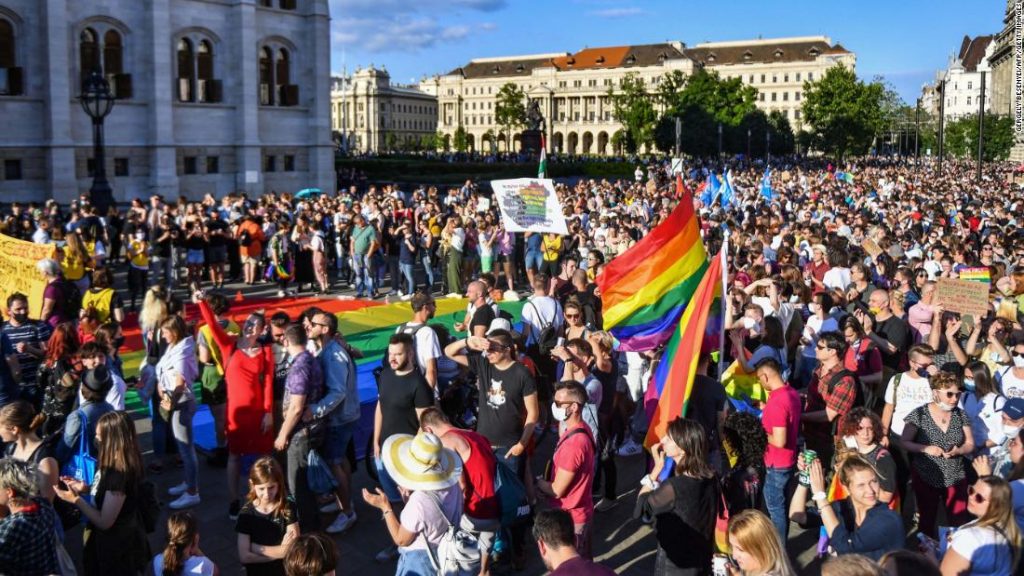 Hungary's adoption of legislation which outlaws any depiction or discussion LGBTI+ issues in public, including in the media, is deeply discriminatory and violates Hungary's international human rights obligations.
On Tuesday afternoon, Hungary's parliament passed a bill that prohibits sharing of content that portrays or promotes homosexuality or sex reassignment to anyone under 18. The legislation, which was introduced last week by the ruling Fidesz party was passed with a 157-1 vote. The move was widely condemned by LGBTI+ activists, who had gathered for a mass protest outside the parliament on Monday, and opposition MPs who boycotted Tuesday's parliamentary session.
This legislation is the latest in a series of populist, discriminatory ploys by Hungary's Prime Minister, Viktor Orban, as he braces for elections next year. Last November, while citizens awaited new emergency measures to combat the pandemic, the government introduced constitutional amendments that discriminate against the LGBTI+ community, featuring bizarre statements such as "the mother is female, the father is male". During the first lockdown in March 2020, it proposed a bill which outlaws legal gender recognition.
Civil Rights Defenders Director for Europe and MENA, Goran Miletic, said "introducing such discriminatory policies, under the guise of "protecting children" is manipulative and disturbing and, frankly, tells us everything about the government's aspirations to violate the human rights of LGBTI+ persons and other marginalized communities.
Civil Rights Defenders, together with our partners, will continue monitoring developments closely and call out Hungary's government each and every time basic human rights are violated. We also call upon all relevant stakeholders, both local and international, to raise their voice in solidarity with Hungary's increasingly persecuted LGBTI+ community and pressure the government into reversing such hateful policies.