Bahrain to Respect International Obligations in Treatment of Imprisoned Activists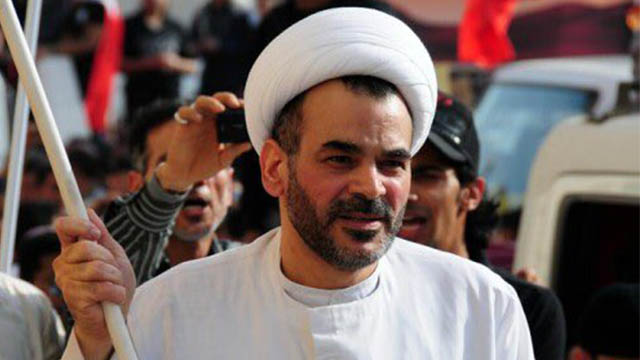 Civil Rights Defenders condemns medical negligence of imprisoned activist Mohammed Habib al-Miqdad, and call on the Bahraini prison authorities to abide by their international obligations to ensure his access to adequate medical treatment.
Mohammed Habib al-Miqdad, a Swedish-Bahraini activist, was convicted to a life imprisonment in 2013 for his opposition to the ruling monarchy. The 1st of April 2021 will mark his tenth year behind bars.
Al-Miqdad's health conditions are distressing. 'I am in so much pain that sometimes I cannot even stand up', said al-Miqdad in a videocall in December 2020. During detention, he was repeatedly subjected to torture through, inter alia, electric shocks and heavy beating. The torture resulted in serious and lasting injuries, which degraded al-Miqdad's ability to move and digest food. Moreover, medical negligence of torture-injuries persisted throughout the years, negatively impacting al-Miqdad's health conditions. The recent spread of COVID-19 in Jaw prison further exacerbates al-Miqdad's vulnerabilities and places his life at risk.
Medical personnel have established that al-Miqdad's health conditions require several surgeries. After numerous delays of planned surgeries by the prison administration, in February 2021 al-Miqdad finally received two surgeries that he critically needed. Nevertheless, al-Miqdad's health conditions still require a third surgery.
Here it is imperative to stress that causing severe pain, through unjustifiably, discriminatorily, or arbitrarily withholding a treatment, when the state is, or should be, aware of the suffering, and when the state fails to take all reasonable measures to protect the individual physical and mental integrity, amounts to torture within the meaning of Article 1 of the 1987 Convention against torture, as well as a violation of the state's obligation to effectively prevent acts of torture within its jurisdiction under Article 2 of the same convention.
Therefore, condemning al-Miqdad to unnecessary suffering from pain, through intentional acts of omission, does not only violates al-Miqdad's right to health, but also violates Bahrain's obligation under the prohibition of torture and ill-treatment.
Civil Rights Defenders' Director for Europe and MENA, Goran Miletic, says 'We are closely following the case and call on Bahraini authorities to abide by their obligations under international law and ensure al-Miqdad's access to adequate medical treatment.'
We remind Bahrain that ensuring, without discrimination, an adequate, appropriate, and timely medical treatment to all prisoners is a positive obligation under international law.