Unrest in Ethiopia: Measures that De-Escalate Tension and Ensure Accountability are Crucial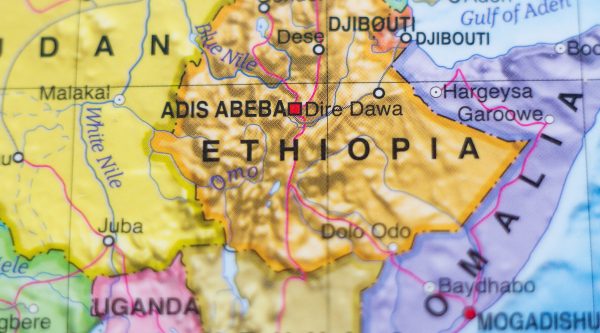 Ethiopia is in a double shock since Monday 29 June, 2020. The murder of Haacaaluu Hundessa, a popular resistance singer, and the political and security crisis that followed is shocking the entire country.
At least 81 people have lost their lives and several properties in the Oromia region and Addis Ababa are damaged since Tuesday 30 June, according to government reports. It is not clear how many that were killed by security forces, angry protesters, or vigilante groups. With a near total internet shutdown and limited movements, very little information is coming out from Ethiopia, which makes it difficult to be certain about what is happening.
The Government has announced that it is arresting people suspected of orchestrating havoc and discord between people following the killing of the artist by unidentified assailant(s). Among the arrested are Jawar Mohammed, founder of the influential Oromo Media Network (OMN) and member of the opposition Oromo Federalist Congress (OFC); Bekele Gerba, deputy head of the same organisation; Eskinder Nega, former journalist and current leader of Balderas for Geninue Democracy (Balderas). Similar arrests have been made in the Oromia region according to some reports.
Based on our assessment of the situation, Civil Rights Defenders calls on the Government of Ethiopia and other actors to focus on measures that de-escalate the tension and ensure accountability.
At this time, the Government should burden the responsibility of de-escalating the situation with more tolerance and restraint in discharging its responsibility to protect civilians and uphold the rule of law. The leadership should carefully evaluate the potential outcomes of each legal, administrative, and security measure at its disposal to avoid further escalation.
The Government must ensure that all individuals arrested on suspicion of any criminal act are investigated swiftly and released or brought to court without delay, and that their rights as arrestees are fully respected.
We call on the government to conduct a transparent, independent, and professional investigation into the heinous murder of Haacaaluu Hundessa and bring the culprits to justice. Those responsible for the killings of other individuals in the capital and in the Oromia region should also be held accountable.
People enraged by the murder of the artist should be allowed to grieve and express their anger peacefully. Civil society and traditional leaders must be encouraged to facilitate platforms to such healing processes. Political parties, traditional leaders, grass root civil society organisations, religious institutions, and influential people should intervene to calm down tensions in their respective communities.
Ethiopian media outlets and personalities, both in the mainstream and social media platforms, should demonstrate prudent and responsible handling of the matter in the country. We call on them to refrain from disseminating messages insinuating violence and hate. Exposing those doing so by providing the public with accurate, timely information that reflects the context and nuance of the reality on the ground is tantamount to averting more losses.

Civil Rights Defenders strongly encourages citizens, civil society groups, and national institutions to document human rights violations and abuses in their localities committed under the current circumstances. Violations and abuses must be documented and reported for future investigations to uphold the principle of accountability. Civil Rights Defenders, with its local and international partners, will support such initiatives.