Civil Rights Defenders Receives Human Rights Diploma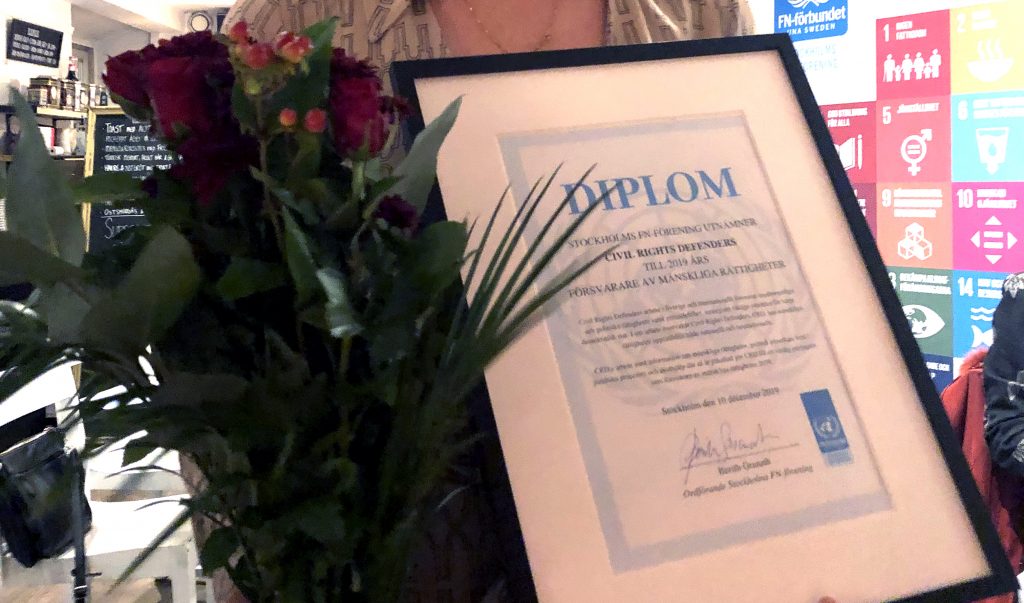 Today, on the International Human Rights Day, Civil Rights Defenders receives the Stockholm UN Association's human rights diploma 2019.
For almost 20 years, the association has annually awarded one organisation and one individual with a human rights diploma for their work to promote and protect human rights.
"We are very happy to receive this year's human rights diploma. Not only is the award a recognition of Civil Rights Defenders' work. It is also a recognition of the human rights defenders we work together with around the world, many of whom pay a high price for their fight for human rights," says Anders L. Pettersson, Executive Director of Civil Rights Defenders.
The Stockholm UN Association writes in its motivation that Civil Rights Defenders plays an important role in defending human rights in Sweden and the world. "With limited economic resources, the organisation strengthens the support network for human rights defenders at risk around the world." Read the full motivation (in Swedish) here.
Alongside around 100 local associations, the Stockholm UN Association is included in the United Nations Association of Sweden.