Authorities in Bosnia and Herzegovina to Allow Reporting of Migrant Camp Relocation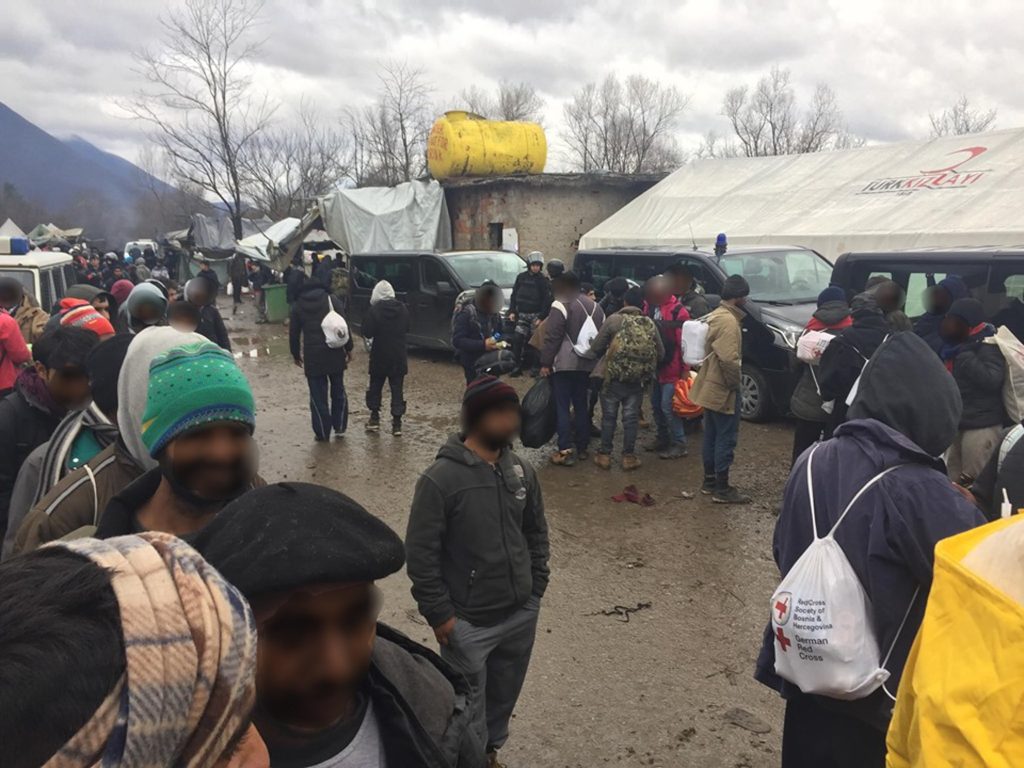 Civil Rights Defenders, together with its partner organisation BH Journalists Association, calls upon authorities of the Una-Sana Canton in Bosnia and Herzegovina (BiH), as well as the International Organisation for Migrations (IOM), to allow and facilitate media reporting of the deportation of migrants from the notorious Vučjak camp, to other facilities in the country.
Camp Vučjak was opened in early 2019 on the insistence of local authorities in BiH, namely the Una-Sana Canton. Its opening was followed by harsh criticism of the local human rights advocates, volunteers as well as international organisations. Earlier this month, Council of Europe's Human Rights Commissioner, Dunja Mijatović, visited the camp condemning the conditions migrants are living in, which were worsened by the harsh early winter.
Following exhaustive advocacy efforts, this camp is finally being closed and people located there, and in other parts of Una-Sana Canton, will be reallocated to other camps near Sarajevo.
However, local media are reporting that they have been banned from entering within 3km of the camp.
Objective media reporting is crucial in this case; as in the past, it revealed how migrants and asylum seekers, stranded in this part of BiH, were forcefully taken to a former dump-site, which borders a mine field, and left there without access to clean water and sanitary supplies, as confirmed by human rights advocates.
BH Journalists Association in their statement emphasised: "The members of the Board of BH Journalists are fully aware that this is an event of high security risk and with various different actors, and that the need to respect police procedures and protect the integrity of the migrants themselves is high. On the other hand, this is also an event of public importance for all residents of the Canton and other parts of BiH, making it important for the public and the media to provide accurate, objective and balanced information from the local authorities, police and IOM, as well as have insight into the flow of migrant displacement."
Ena Bavčić, Programmme Officer at Civil Rights Defenders, remind "local authorities and relevant organisations that the country has ratified all international documents on prohibition of torture and ill-treatment, which abide them to respect human rights of both nationals and non-nationals. In addition to this, we call authorities to respect Article 10 of European Convention of Human Rights which guarantees freedom of expression and information. In this context, it is necessary that reporting on human rights in the reallocation process is facilitated in the best interest of both migrants and asylum seekers, as well as BiH citizens"
In addition to allowing unhindered media reporting, we call for the strict adherence to human rights standards in the relocation processes.