No Space for Freedom of Expression – Nurcan Baysal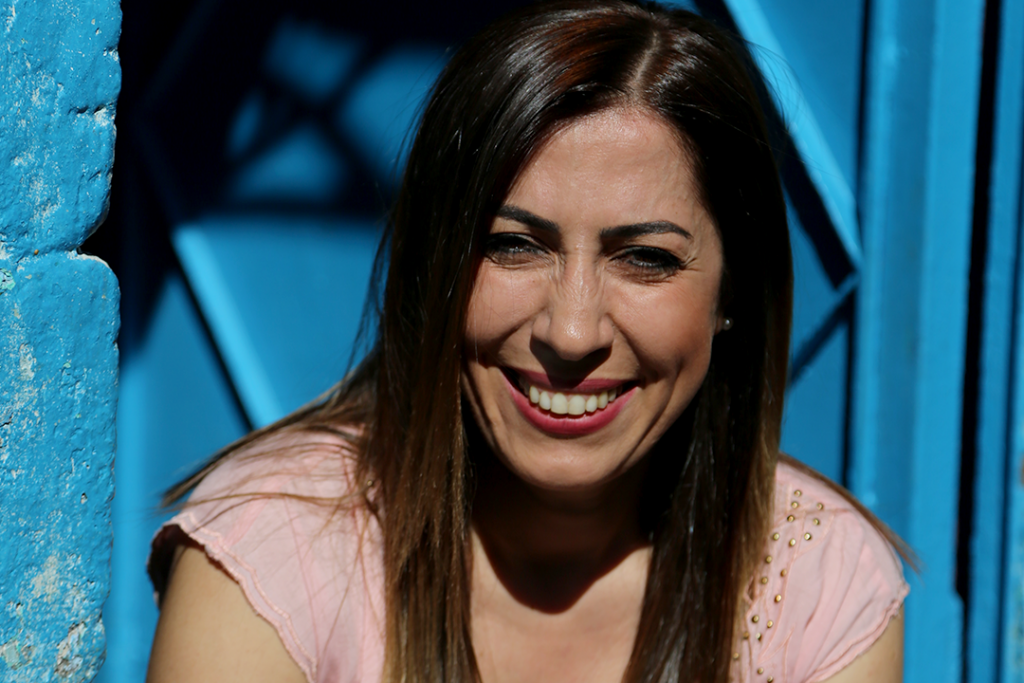 According to many human rights defenders, the situation in Turkey is worse than ever. The number of detained journalists is growing at the same time as the censorship laws are becoming stricter. This combination leaves very little space for freedom of expression.
Nurcan Baysal is a Kurdish journalist and human rights defender from Turkey. She has reported on war crimes and human rights violations in Turkey for many years. Because of her journalism, she has been threatened, smeared, arrested and accused of spreading terrorist propaganda. Nurcan has been involved in founding several organisations and is an important voice for peace in the region.
A high price
"Threats against me and my family, humiliation, detention, harassment, court cases, discredit, criminalisation, loneliness… these are some of the prices I have paid for expressing my voice.
Let me tell you more. On 21 January 2018, days after the Turkish offensive in Afrin was launched, I was detained because of my social media posts against the war. The police entered my home by knocking down my door; a home where they knew there were two small children inside. Because of five Tweets where I criticised the Turkish government's war policies and demanded peace, I was accused of "terrorist propaganda", calling for "provocative action", and "encouraging hatred and hostility". I was taken into custody at that time, later to be released.
In February 2018, I received a 10-month prison sentence. After two years of trials, the court ruled to suspend the verdict, meaning there will be no penalty if I don not "humiliate the Turkish security forces" again within the next five years. There have been several other investigations opened against me due to my social media posts, shares, and articles. As a result, I have been criminalised as a terrorist.
To be a human rights defender in Turkey is hard. To be a Kurdish human rights defender is harder. But to be a woman human rights defender is the worst. Not only do people attack us for our human rights work, but they attack us because we are women; they attack how we look, how we live.
I have lost many things in the last five years. Friends, some members of my family, and my job. It is so hard for me to find a job in Turkey because my name is criminalised a lot. My kids have been affected as they witnessed police violence during my detention. Many times, photos of my house were shared on social media.
Sometimes I think maybe I am not a good mother, not thinking about the safety of my kids. I always feel guilty. Guilt and responsibility go together. There is no time for "private" grief, no time to think about what I lost during this war. I am running because I do not want to stop and think. But the stories stick to you, the dead bodies I saw, the lost loved ones. The threats never stop. I still try to be seen as powerful, to be honest, I am so tired and sometimes I think that maybe I should stop. I feel so alone. I am fighting on all fronts.
I am a human rights defender struggling on the front line. I tell my friends, if we don not struggle and stand up for human rights, they will win, badness will win".
Read more
Read more in our status report about the five people who have paid a high price for their freedom of expression and the situation in their countries here.
Read more about the campaign A high price here.
Donate