New Communications Director at Civil Rights Defenders
On 19 November Maria Granefelt will join Civil Rights Defenders as Communications Director. Before joining Civil Right Defenders, she worked as Communications Director and Acting General Secretary at Fairtrade Sweden.
"Civil Rights Defenders' work is more important than ever. In a time when human rights are being questioned in both Sweden and around the world, strong communications and advocacy are key," said Maria Granefelt.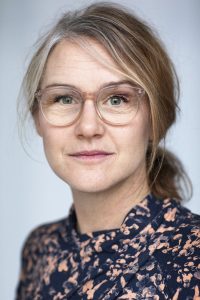 Maria has years of communications experience in business and civil society. For the last ten years, she has worked with human rights and trade at Fairtrade Sweden. She successfully helped to strengthen Fairtrade's brand and develop the organisation's campaign and media work.
In her new position, Maria will work to spread awareness of Civil Rights Defenders' work to strengthen respect for everyone's civil and political rights and draw attention to these questions.
"Pressure on human rights defenders is increasing, and we have to get the public and the people in power to listen and act. Maria will continue to expand our voice and presence in the channels where we are needed. That is why she is a great addition to an already strong management group," said Anders L. Pettersson, Executive Director for Civil Rights Defenders.
"Civil Rights Defenders has always impressed me with their expertise, while also working with exciting innovation projects to find new ways to support human rights defenders at risk," said Maria Granefelt.