First Generation LGBT Activism School to Take Place in Serbia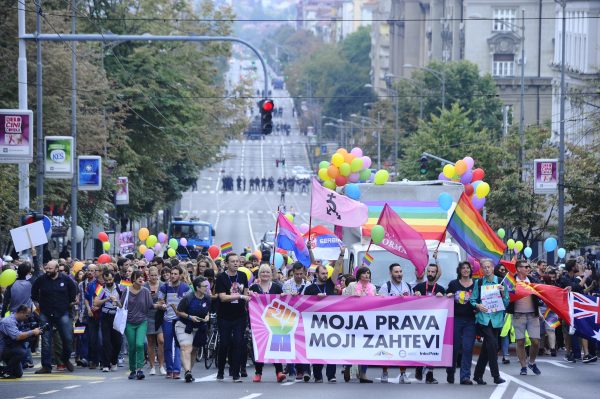 Civil Right Defenders is proud to announce the first School of LGBT+ Activism aimed at improving the position of the LGBT community through educating future human rights defenders so they can actively support the advancement of LGBT people in Serbia. The aim of the school is for the participants to get an holistic view of the challenges faced by the community and to develop skill sets with the goal of empowering and advocating for a new generation of LGBT activists.
The school curriculum will be divided into three modules. Each module will be approximately one week in duration, and will take place once a month over a period of three months (June, August and December).
Module 1 – Introduction/History: During the lectures in the first module – the participants will be introduced to the basics of LGBT terminology, they will listen to introductory lessons of the history of the LGBT movement, analyze the development of LGBT subculture as well as get familiar with the most relevant philosophical, sociological and other scientific theories related to the community.
Module 2 – Skills Development: The lectures in the second module will focus on the development of skills. Together with receiving lessons in the history of the LGBT movement in the first module, the school aims to develop participant's skills that will help them as activists in the future. Skills of argumentation, public speaking, event and action organising, to name but a few will be improved through interdisciplinary lessons. The second module is mostly based on the approach of participatory lectures as opposed to the more theoretical approach in the first module.
Module 3 – Practical Application: The third module of the LGBT+ Activism School will be focused on the practical application of the knowledge acquired in the first two modules. Through collaborative work with mentors/lecturers – the participants of the LGBT+ Activism School will learn how to plan and organize their first activities as LGBT activists. The students will submit project proposals, and those that are selected will be realized during Pride Week 2017. with financial support and guidance by Civil Rights Defenders.
---
Requirements:
Please submit your CV along with a written essay "How would I improve the situation of the LGBT+ community in Serbia" no later than 31 May to belgrade@crd.org;
The participants must have an excellent knowledge of English language – reading/speaking/writing at least 4;
This School is only open to those candidates living in Serbia.