Failure to Honour International Commitments as Askarov's Sentence Upheld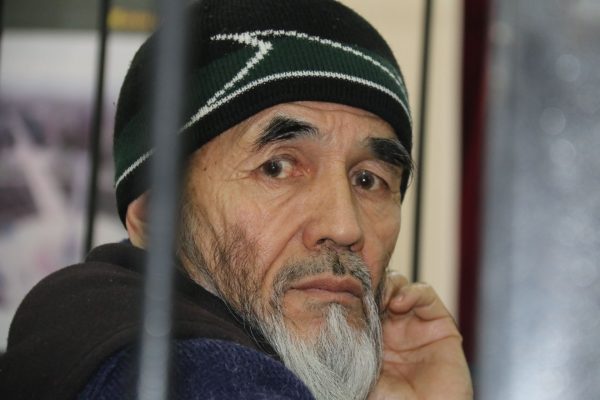 Civil Rights Defenders calls on the Kyrgyz authorities to fulfil their international commitments  to protect civil and political rights by immediately releasing human rights defender and journalist Azimjon Askarov. Today, the Chui Regional Court ruled to uphold the original sentence of life-imprisonment at the end of a trial that allegedly presented the same procedural faults that led to the Human Rights Committee stating that several of Askarov rights had been violated.
Civil Rights Defenders regrets that the Kyrgyz authorities have squandered an opportunity to comply with its human rights obligations by not releasing Azimjon Askarov and failing to provide him with a new trial in accordance with the principles of fair hearings, presumption of innocence and other procedural safeguards, as recommended by the United Nations Human Rights Committee in March 2016.
In defiance of the Committee's view on Kyrgyzstan's legal obligations, in July 2016 the Kyrgyz Supreme Court ordered a re-trial at a regional court while Askarov remained behind bars where his life was clearly in danger. In a further failure to uphold international law, Askarov claims of having been tortured were not reviewed nor were they investigated..
After the verdict was announced, the 66-years-old Askarov said he will begin a hunger strike in protest of his unlawful detention- His lawyer has ststed that they will appeal the court's decision to the Supreme Court.
"We condemn today's ruling in Azimjon Askarov case and urge President Atambayev to comply with Kyrgyzstan's international human rights commitments under a number of UN treaties and deliver his promise to free Askarov", said Joanna Kurosz, Eurasia Programme Director, Civil Rights Defenders
Since being jailed in June 2010, Askarov and his lawyers have strenuously attempted to prove that he committed no crime, and that the charges levied against him have all been politically motivated in retaliation for his exposé of abuses committed by the regional police and prosecutors. Prior to his arrest Askarov had extensively reported on the fabrication of criminal cases and use of torture against detainees in southern Kyrgyzstan where he comes from.
Kyrgyzstan is party to several UN treaties, including the International Covenant on Civil and Political Rights (ICCPR) and Convention Against Torture and Other Cruel, Inhumane or Degrading Treatment or Punishment. As a party to ICCPR, Kyrgyzstan is bound to respect and protect human rights and unconditionally comply with views of the UN Human Rights Committee.
In a statement published today, the UN High Commissioner for Human Rights called the verdict deeply troubling, and said that the ruling indicated "serious shortcomings in the country's judicial system." The Committee also reiterated its call to the Kyrgyz government to quash Askarov's conviction and sentencing.
You can read more about the background of the case by clicking on the following news story issued by Civil Rights Defenders on 19 January 2016 Kyrgyzstan Must Free Human Rights Defender Azimjon Askarov.