Civil Society Demands to Know: "Where is Sombath Somphone?"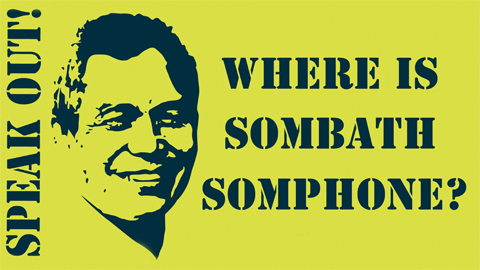 On the fourth anniversary of the enforced disappearance of prominent Lao civil society leader Sombath Somphone, Civil Rights Defenders and 131 undersigned organisations in a statement have urged the authorities to immediately act in conducting an effective investigation with a view to determining his fate or whereabouts. In particular, the signatories  condemn the Lao PDR government's inaction especially after the discovery of new video evidence made public 12 months ago.
Sombath was last seen at a police checkpoint on a busy street of the Lao capital, Vientiane, on the evening of 15 December 2012. Sombath's abduction was captured on a CCTV camera placed near the police checkpoint. CCTV footage showed that police stopped Sombath's car and, within minutes, unknown individuals forced him into another vehicle and drove away. The CCTV footage clearly shows that Sombath was taken away in the presence of police officers. The footage also showed an unknown individual driving away from the city in Sombath's car.
Read the full statement: Where is Sombath Somphone?