The First Roma Pride March Held in Belgrade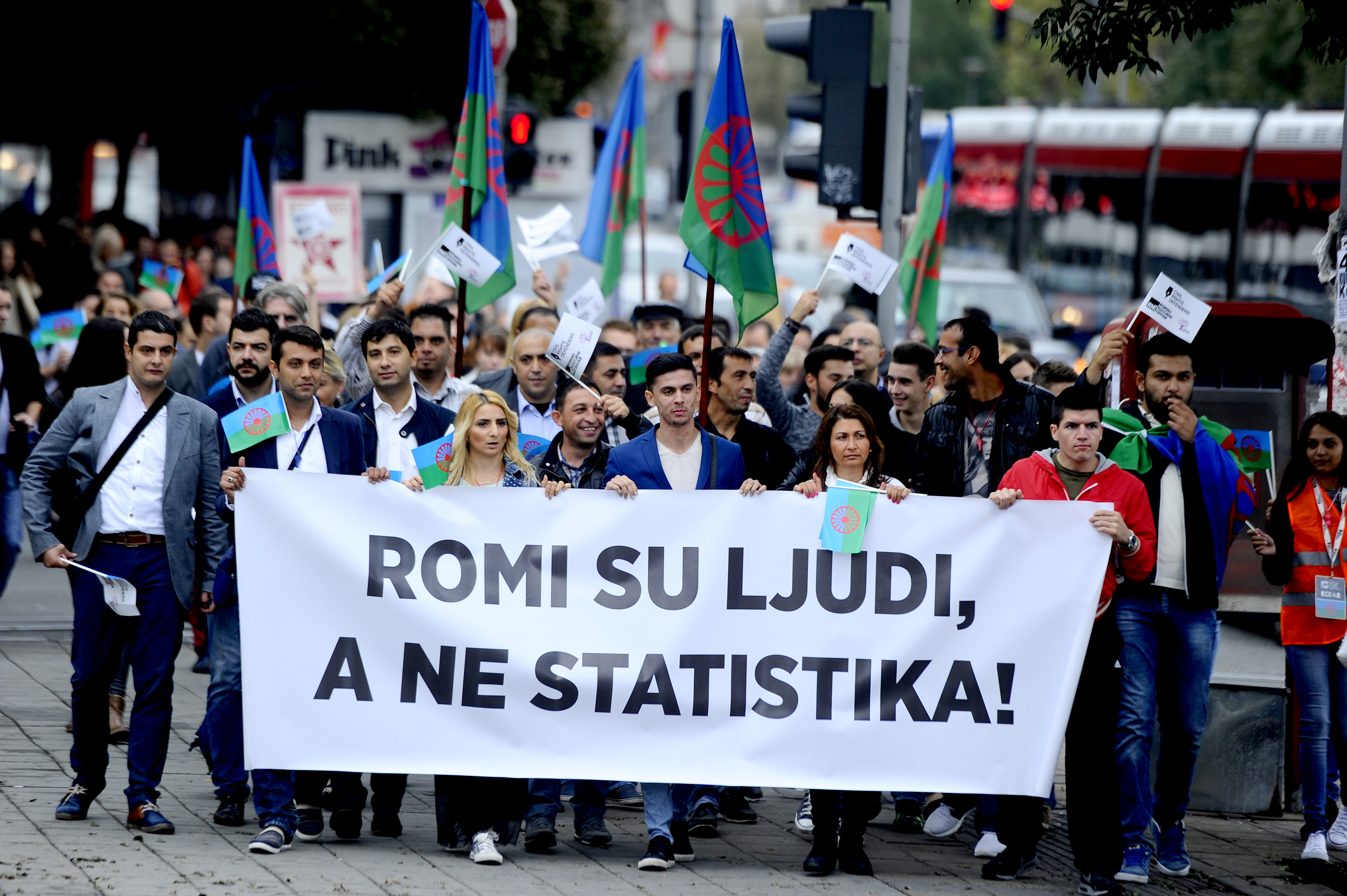 On 25 September Civil Rights Defenders, together with our partners from the Roma Cultural Centre and the Know-How Centre, organized the first Festival of Roma Culture and Activism (FRKA) in the Serbian capital Belgrade.
The main activity during the festival was the Roma Pride March, which started in front of the Government building of Serbia. The March gathered nearly 500 participants – people from the Roma community, activists from the region and representatives of the diplomatic core, demanding for respect of human rights of the Roma community in Serbia and the Western Balkans. The Swedish EU Member of Parliament, Soraya Post, who is one of few members of the European Parliament from the Roma community, gave the opening speech at the march.
"The Festival is our way of putting Roma people, their needs and human rights in the spotlight. By organizing the march, we want to send a clear message that Roma people are equal citizens of Serbia and the Western Balkans and must be protected from any kind of discrimination, which is not the case at this moment" says Adi Sinani, Programme Officer for Roma Rights at Civil Rights Defenders.
The one-day festival consisted of a debate programme and a cultural programme. The cultural programme included an exhibition by the Roma painter Ivan Preda, a screening of the documentary "Saban", showing one of the most influential and popular Roma singers in Serbia and several concerts by Roma artists. The debate programme focused of the life of Roma women and of Roma people in a European context.