The Swedish State Declares its Defence in the Roma Case
On 5 March, Civil Rights Defenders filed a lawsuit against the Swedish State with the Stockholm District Court. The organisation acts as legal representatives for 11 individuals from the Roma community whose personal information was registered in the ethnic register set up by the Skåne police. On June 1st the Swedish State declared its defence.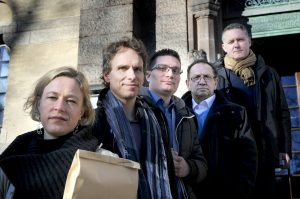 The state, represented by the Chancellor of Justice, disputes our claim. In other words, the Swedish State says that we are wrong in asserting that our clients have been registered solely on the basis of their ethnic origin.
The State justfies its argument by stating that the register was established "to meet the needs of police law enforcement activities" and not to map ethnicity of individuals. However, the State does not explain why our clients – who have no criminal background and of whom three are minors – have been registered. Moreover, the State does not question that our clients have no criminal connections and that they have not been suspected of committing any crimes.
Civil Rights Defenders will now respond to the defence. In our statement, we will point out that we only represent these eleven individuals. We have not received any explanation as to why these individuals are included in the register, nor have we got any reason to believe that they were registered for reasons other than their ethnic origin. We consequently believe that it is irrelevant to claim that the register as a whole has been set up merely as part of police law enforcement activities. Our conviction is that these individuals have been subjected to discrimination and that the register constitutes a case of ethnic profiling. On this basis our clients deserve redress.
Read more about the lawsuit here.