Belgrade Pride 2014 Has Commenced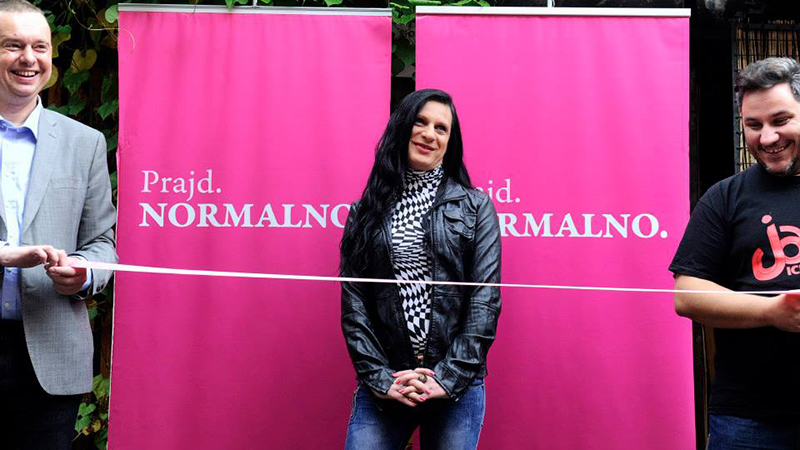 After four bans in the past five years, Belgrade Pride 2014 is set to begin on 22 September culminating with a Pride March on 28 September. The event is yet another attempt for the LGBTQ community in Serbia to exercise its freedom to peaceful assembly.
During Pride week, a variety of discussions, debates and cultural events will take place throughout several locations in Belgrade, gathering activists from across Europe and representatives from international and domestic institutions and organisations, including the European Parliament and the German Bundestag.
The series of events throughout Pride Week will finish with a Pride march on 28 September. The only Pride march held to date was back in 2010, with other marches dating back to 2009 have been cancelled, often at the lat minute due to security fears.
"We expect the Government of Serbia to take all necessary means to safely secure all participants taking part during Pride Week. This would signal that freedom of assembly and expression are guaranteed to everyone regardless of sexual orientation, as set out according to Articles 10 and 11 of the European Convention on Human Rights" said Goran Miletic, Programme Director for the Western Balkans at Civil Rights Defenders.
Civil Rights Defenders events during Pride:
Corax and Somborac on Pride Week
Predrag Koraksic-Corax and Marko Somborac are two of the most distinguished caricature artists in Serbia. At the exhibition, they will install LGBT inspired works.
25 September, 20.30, Mixer House (Karadjordjeva street 46).
Under the Same Roof photo exhibition
Pictures depicting the life of Roma people in the Western Balkan.
26 September, 20:30, Mixer House (Karadjordjeva street 46).
International Pride Forum
Pride Forum is the last event prior to the Pride March on 28 September. It is a place of discussion and exchange of experiences concerning LGBTQI issues in Serbia, as well as the wider region. The forum gathers distinguished representatives from both foreign and Serbian institutions and organisations, as well as activists from across Europe.
27 September, 10.30-17.00, Media Centre Belgrade (Terazije 3) 
---
Background Belgrade Pride:
The National Security Council banned the Pride March in 2013 just several hours before it was scheduled to start. The ban was justified by the authorities due to security concerns, although no serious acts of violence were reported during the 2013 Pride Week. Despite the ban, several hundred activists gathered before the building of the Serbian Government and walked to the National Assembly building in an event known as, the Midnight March. Due to previous bans at Belgrade Pride Civil Rights Defenders and Belgrade Pride Parade have submitted four applications before the European Court of Human Rights in Strasbourg.