Civil Rights Defenders report far-right extremist Rasmus Paludan to police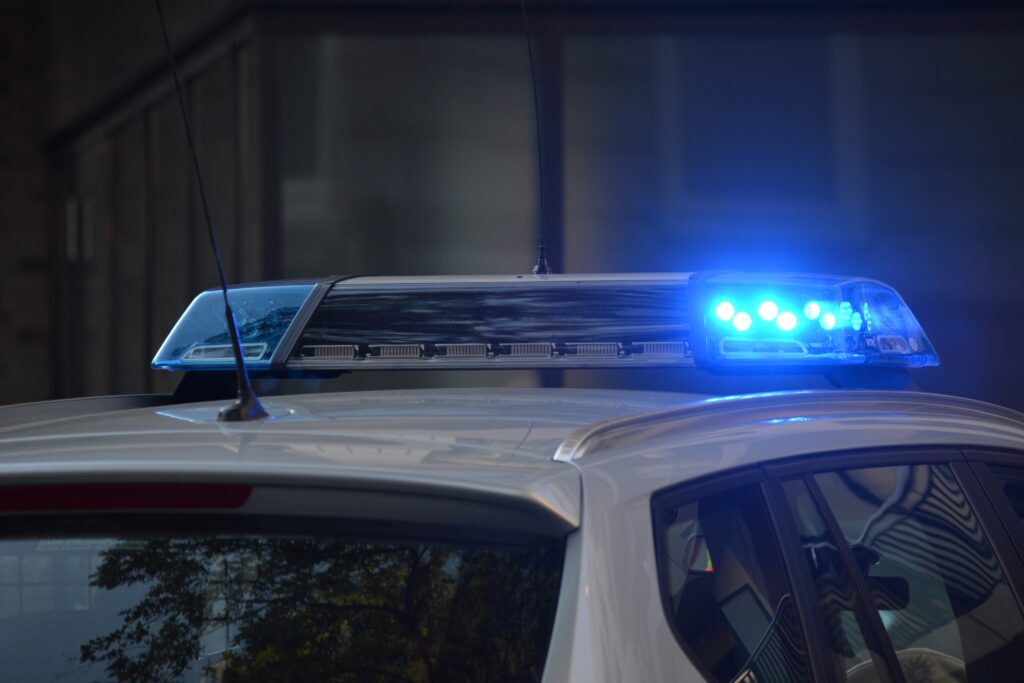 In the spring of 2022, Rasmus Paludan, leader of the far-right and anti-Muslim party Stram Kurs, travelled around Sweden and burned the Qur'an in several cities. Civil Rights Defenders believe Paludan has made himself guilty of a hate crime and is now reporting Paludan to the police for hate speech (agitation against minority groups).
"Sweden has legislation in place to protect minority groups against hate speech. We believe that Paludan has crossed the line of what freedom of expression allows," says John Stauffer, Legal Director at Civil Rights Defenders.
A total of four reports have been submitted to the police's hate crime groups in Stockholm, Gothenburg, and Malmö, where several of Paludan's Qur'an burnings and demonstrations have taken place.
From April 14th until June 5th, Paludan conducted a so-called "election tour" in Sweden. The tour included the burning and desecration of the Qur'an, Islam's holy scripture, in front of mosques located in areas where a relatively large proportion of the people are Muslims or have foreign backgrounds. In total, Paludan conducted nearly 30 demonstrations during this period. For at least 19 of these demonstrations, he burned Qur'ans. Several of these burnings coincided with Ramadan, the Muslim fasting month.
Based on a racist ideology, the tour's purpose has been to spread hatred toward Muslims and immigrants and systematically provoke these groups – portraying them as violent, irrational, and not part of Western society.
Want to have the matter tried in court
The issue of whether Qur'an burnings can constitute hate speech has not previously been tried in Swedish courts, meaning there is a lack of legal precedent. Civil Rights Defenders want the police report against Paludan to lead to prosecution and a judicial review of the issue.
"We hope the court looks at this case and concludes that the actions constitute hate speech. Such a precedent would guide the handling of similar events in the future and provide stronger protection for minority groups that have been the target of hate speech," says John Stauffer.
Lack of protection against hate speech
Civil Rights Defenders believe that today's hate speech legislation does not provide sufficiently effective protection. The legislation is applied too narrowly by both the Police and the Swedish Prosecution Authority, as well as the courts. This means the legislation exists on paper, but the protection is lacking in practice. Authorities need to apply the legislation more broadly and look at incidents of hate speech in a wider context.
"It is important that the authorities do not view Paludan's Qur'an burnings and demonstrations as isolated events. They have been carried out with racist intent, in connection with Ramadan, near mosques and in areas where many Muslims live. In addition, they have been carried out in several locations around Sweden over an extended period. The authorities should consider all these factors when assessing whether the acts constitute hate speech," says John Stauffer.
While the number of hate crimes in Sweden is at a high level, and the targeting of Muslims is increasing, only a few of the reported cases lead to prosecution and conviction. Sweden has received repeated criticism from, among others, the UN, which has demanded that Sweden take steps to combat hate crime more efficiently.
"Civil Rights Defenders wants Sweden to apply the legislation on hate speech in a way that is in line with international documents on human rights, such as the UN Convention on the Elimination of all Forms of Racial Discrimination – both now and in the future," says John Stauffer.
Short about hate speech (agitation against minority groups)
Sweden has strong safeguards for the right to freedom of expression, in line with human rights. However, freedom of expression is not absolute – there are limits in the legislation to what a person can say or express. One such limitation is the prohibition of hate speech.
Agitation against minority groups means publicly disseminating statements that threaten or are derogatory about a group of people, alluding to race, skin colour, national or ethnic origin, creed, sexual orientation or transgender identity or expression.
Read the police reports
Click here to read the police reports (in Swedish).