Iraqi Women's Rights Defender Awarded the 2020 Per Anger Prize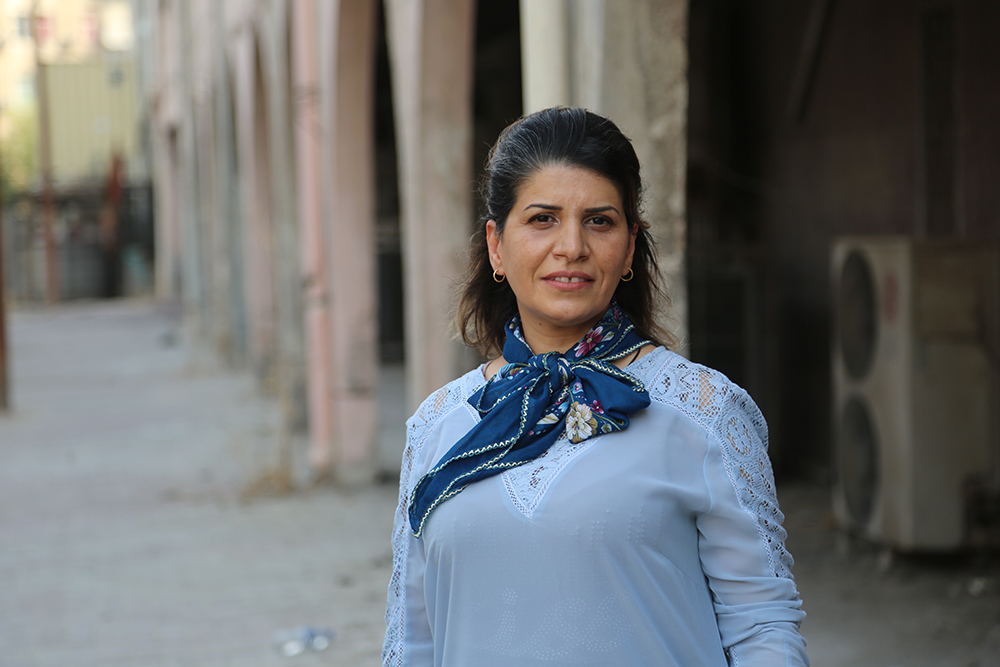 The winner of this year's Per Anger Prize is the Iraqi women's rights defender and writer Intisar Al-Amyal, who for the last 20 years has been working for equality and the rights of women in Iraq.
Through her strong leadership, Intisar Al-Amyal has managed to mobilise large groups of people in the struggle for democracy and human rights in an extremely hostile environment. With courage and commitment, she lends strength and guidance to those who may have wavered but who now choose to participate in the movement for change.
As a women's rights advocate, the prizewinner has been documenting human rights violations and drawn attention to the widespread domestic violence that often affects girls in child marriages. She has also made visible the acute needs of girls and women victimised through the violence and torture of the Islamic State, in addition to organising literacy courses for rural women.
Today, Intisar Al-Amyal is a leading figure in the Iraqi women's rights organisation "Iraqi Women's League," where she works to combat discrimination, increase equality between the sexes, and safeguard the right of education for all Iraqi children and youths. She also educates women and young people on the importance of participating in political life.
"We have to address both men and women in order to promote women's rights. If we can be partners instead of opponents in this effort, we have taken the first step towards closing the gap between us," says Intisar Al-Amyal.
But to champion democracy and human rights has not been easy in a country where women are treated unfairly because of patriarchy, traditions, and sectarianism. The prizewinner has been subjected to pressure, direct threats, and assaults, and she has been advised to step back or end her work.
"I refuse. This struggle has become part of my life and I cannot imagine my life without it," says Al-Amyal.
About the Award
The Per Anger Prize is an international prize, established in 2004 by the Swedish Government to award human rights and democracy. The award is handed out annually by the Living History Forum, on behalf of the Swedish Government.
"The Per Anger Prize reminds us that an individual can make a difference. Intisar Al-Amyal's brave work for equality in Iraq offers hope of a more just society," says Ingrid Lomfors, Superintendent of The Living History Forum.