Speak Up for Democracy!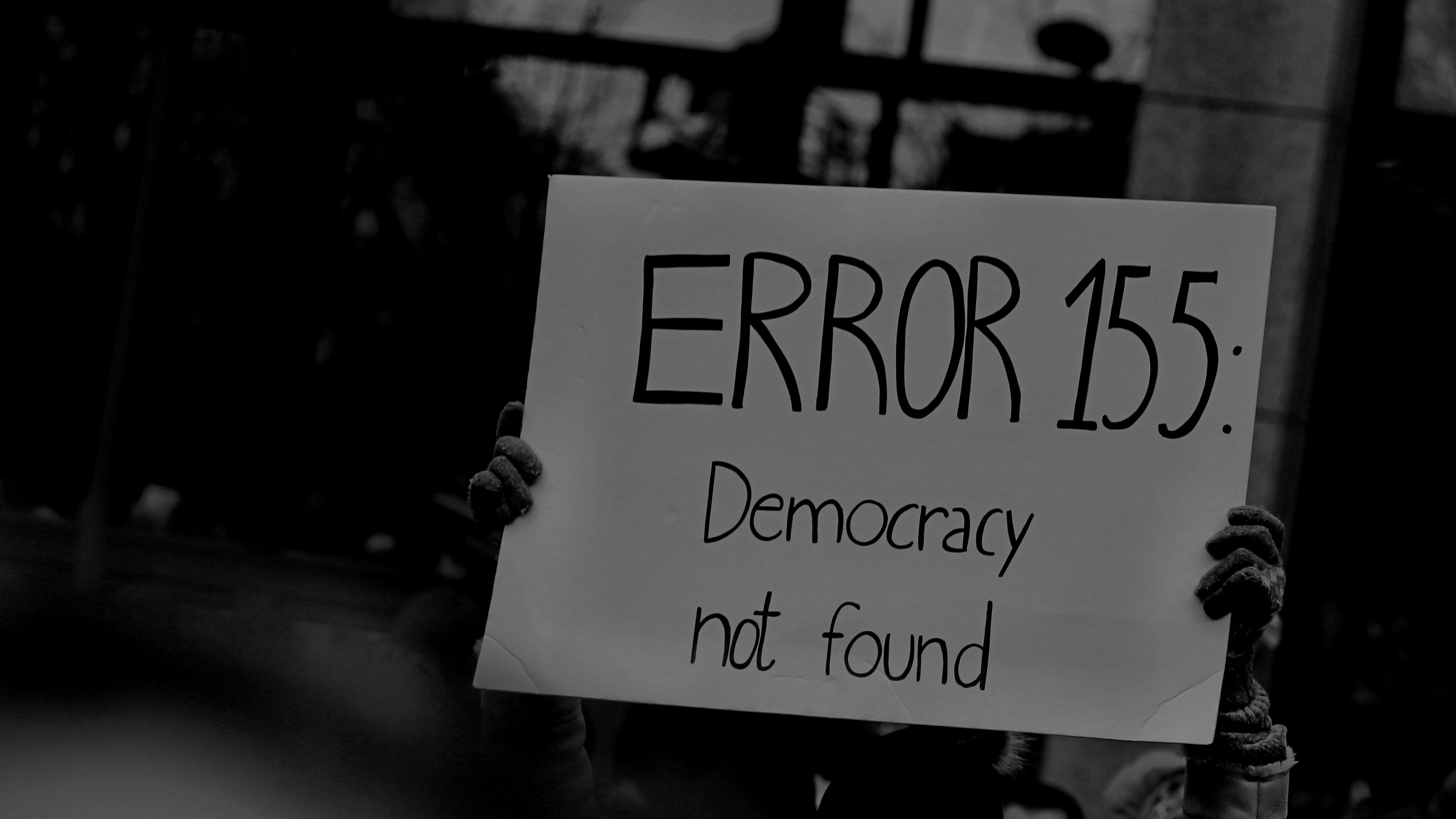 Anti-democratic forces are spreading around the world and coming closer and closer. It is time to stop taking our fundamental rights and freedoms for granted. Use your voice and become an active citizen to defend democracy.
YES, I'M IN!
Donate now
– Stay well-informed and ask questions
– Be critical
– Stand up for (y)our rights
DEMOCRACY NEEDS YOU!
The global state of democracy has declined over the past decade. The countries most affected are often young democracies, but it is also clear that countries considered stable democracies are affected by the same global trend towards a more authoritarian regime with a lack of respect for human rights. Although the procedure varies somewhat from country to country, it follows a pattern;
Marginalised groups in society are painted as a threat that the country must defended itself against.
Free media and human rights defenders, who scrutinise and examine those in power, are attacked and silenced.
Government officials, such as the judiciary, are being replaced to ensure loyalty to power. New laws are written to legalise oppressive measures and make it difficult for the opposition to organise and carry out free elections.
About us
Civil Rights Defenders is an international human rights organisation based in Stockholm, Sweden. We defend people's civil and political rights. Civil Rights Defenders was founded as the Swedish Helsinki Committee for Human Rights in 1982 with the purpose of monitoring compliance with the human rights provisions of the Helsinki Final Act. We partner with and support human rights defenders who work in some of the world's most repressive regions on four continents. Through advocacy, litigation, and public campaigns, we advance people's rights globally. We also act as Sweden's watchdog civil rights group. Read more here.