Two Programme Officers to Civil Rights Defenders' office in Bogota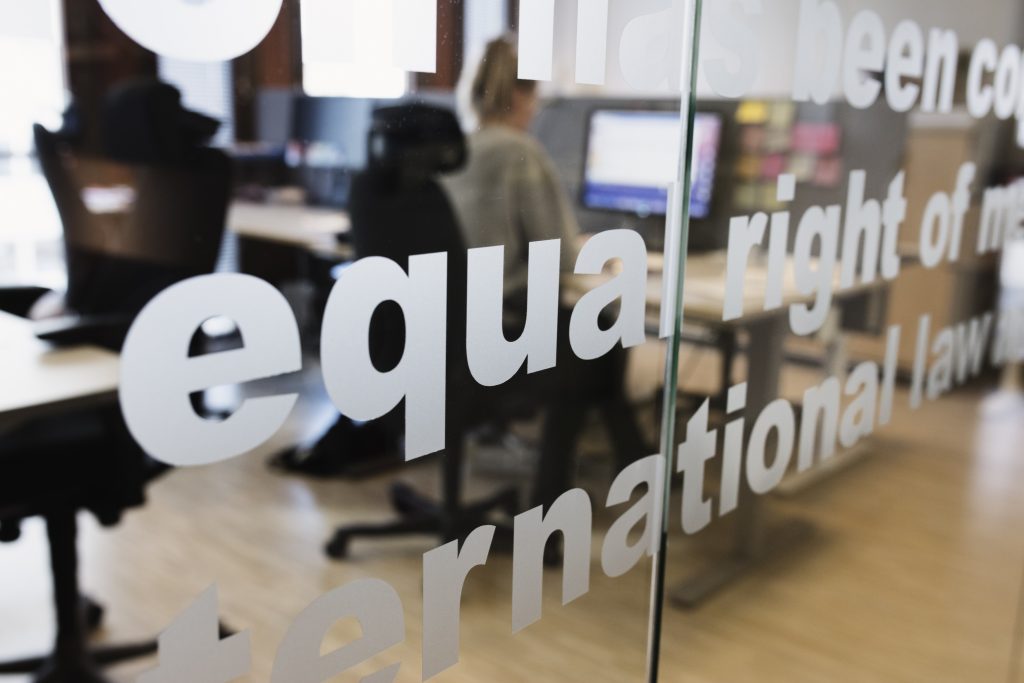 Are you passionate about human rights and want to work in an international environment with colleagues all over the world? Then you might be the one we are looking for.
About the role
The Programme Officers (PO) will primarily work with our projects in the border region between Colombia and Venezuela, which means contributing to the security and capacity of human rights defenders, put pressure on regional, national and international duty bearers to respect and protect human rights and produce data and reports on the human rights situation in the two countries.
The work is to be carried out from our office in Bogota and accordance with Civil Rights Defenders' overall strategy, and specifically our strategy for Latin America. The Programme Officers will have the duties to:
Take responsibility for the implementation of Civil Rights Defenders' projects in the border area between Colombia and Venezuela
Coordinate activities, and core decisions with senior staff of the Latin America department.
Provide high level and strategic advice on human rights trends and developments in the region
Contribute with experiences, knowledge, and information to colleagues at other departments of Civil Rights Defenders 
Develop other activities related to the implementation of projects within the Latin America department and other parts of Civil Rights Defenders
Contribute and take initiatives in the continuous fundraising work of the Latin America department
About you
You are easy-going and results-driven, committed and set human rights before political/ideological preferences. You understand how to work with individuals at risk and under high levels of stress, and how to show solidarity, build confidence and provide support to them. You can handle your stress in complicated situations, and you are an experienced traveller, willing to go to complicated areas. You have a high level of integrity and know-how to build trust with stakeholders.
You have developed an advanced capacity to analyse and communicate the human rights challenges in Latin America in general and in Colombia and Venezuela in particular.
To be successful in this position, you need to be a team player, prestige less and communicative.
To be suitable for this position, you have a bachelor's degree in Law, Political Science, International Relations or similar, including education or proven experience in international human rights mechanisms. We also see that you have at least three years of working experience with human rights and project management in Latina America. Working experience from the Guajira, Norte de Santander, Arauca departments of Colombia, and the states of Zulia, Táchira, Apure and Amazonas of Venezuela will be considered assets of yours.
The position requires you to be fluent in English and Spanish as both languages are used daily. We work in Office 365.
Merits:
Experience in different aspects of security work and risk management: digital security, risk analysis, security management
Experience in organising and conducting human rights trainings
Advanced knowledge in IT tools, like spreadsheets, website builders, databases
Experience in public advocacy
Advanced knowledge in social media communication
About the employment 
This is a permanent employment with a 2-month probation period, based at our office in Bogota. As an organisation, we strive for diversity and see your background, experience and personality as a contribution to the organisation. You will be a part of a growing team that at the moment consists of two colleagues in Bogota, and one colleague in Stockholm, Sweden. For more information about the position, please contact Erik Jennische.
Application
To apply, submit your cover letter and CV to recruitment@crd.org no later than 28 June 2020. Please state "Programme Officer Latin America" in the subject line. Interviews will be conducted on an ongoing basis, meaning the position could be filled ahead of the deadline. Welcome with your application!
About us 
Civil Rights Defenders is a politically and religiously independent international human rights organisation based in Sweden. Our main task is to defend people's civil and political rights and support human rights defenders at risk.  We work with and support human rights defenders in some of the world's most complicated regions, engage in public advocacy, conduct legal processes and organise awareness campaigns about the human rights situation in our focus countries. Civil Rights Defenders have approximately 60 staffers on four continents, of which 40 work at our headquarters in Stockholm, Sweden. Read more about us and our work at crd.org.