Civil Rights Defenders is Looking for a Programme Assistant Tirana Office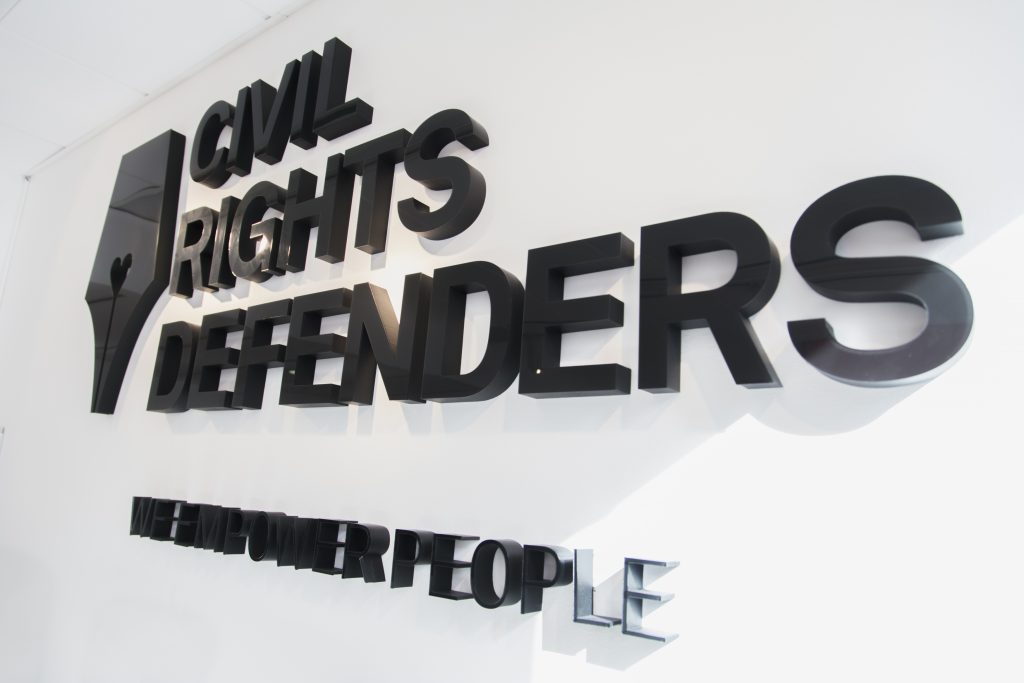 Civil Rights Defenders is announcing an opening for the position of Programme Assistant for its local office in Tirana, Albania.
In Europe, the organisation is co-operating closely with a number of human rights organisations, according to the Strategy for Europe 2020-2022. We also advocate for improvements in the human rights situation in Europe with a focus on the Balkans, both towards the general public and decision makers. Parallel to long-term support, we organise different events, participate in coalitions with local partners and conduct other joint advocacy and lobbying actions. Providing capacity building support and other types of assistance to human rights defenders is also part of our activities, in addition to publishing ad hoc reports on the situation in specific countries.
Areas of Responsibility
Assist the Programme Officer (PO) in monitoring and analyzing the human rights situation in the Albania and the Europe in general;
Assist the PO in conducting human rights activities with partners;
Support the PO in lobbying and advocacy actions;
Assist the PO in monitoring, evaluating and reporting on partnerships and activities;
Assist the PO in drafting internal and external communication materials;
Assist the PO in fundraising activities;
Translates materials from Albanian into English and vice-versa.
Some of the key activities include
Maintains project financial records in accordance with Civil Rights Defenders policies and prepares financial reports as required;
Works with the Program Officer (PO) to see that the project resources are used correctly and efficiently;
Handles petty cash;
Oversees the following office facilities: equipment, inventory, purchases and office cleanliness.
Is responsible for the procurements of equipment and services;
Handle all logistics for short-term international consultants under contract under the supervision of the Programme Officer;
Manages logistics for seminars, workshops and project-organized public events including printing, facilities, trainee logistics, banners, signage etc.;
Liaise with government agencies on customs, visa and other issues;
Such other duties as may be assigned from time to time and that are consistent with the duties of a project administrator.
We are interested in applicants with
B.A. in Economy, Social Sciences, Law, Political Science, International Relations or related fields/areas, including understanding of international human rights mechanisms;
Minimum of three years of working experience in the field of human rights;
Documented experience of work in the civil society, and/or advocacy work;
Previous experience in implementation and financial reporting of projects funded by international donors (Sida, EU, USAID etc.) will be considered an advantage
Excellent computer skills, proficient in Microsoft office, and the ability to learn new systems.
Flexibility and willingness to work simultaneously on a wide range of tasks and projects independently, as well as the ability to work collaboratively as a member of a small team.
Ability to plan independent and collaborative work and to deliver outputs on time.
Fluency in Albanian and English are a must (spoken and written).
About the position
Expected start date: Early March 2020
This is a full-time position, with a 6-month trial period.
Project Assistant local salary, plus social benefits in accordance with the local laws.
Application
Only selected candidates will be contacted for a test and first round of interviews. Tests and interviews shall be conducted face-to-face in the Civil Rights Defenders Office in Tirana or online.
Interested parties are welcomed to submit a CV and a motivation letter in English, not later than 15 February 2020, via e-mail to tirana.albania@crd.org