Civil Rights Defenders is Looking for an Administrative Project Assistant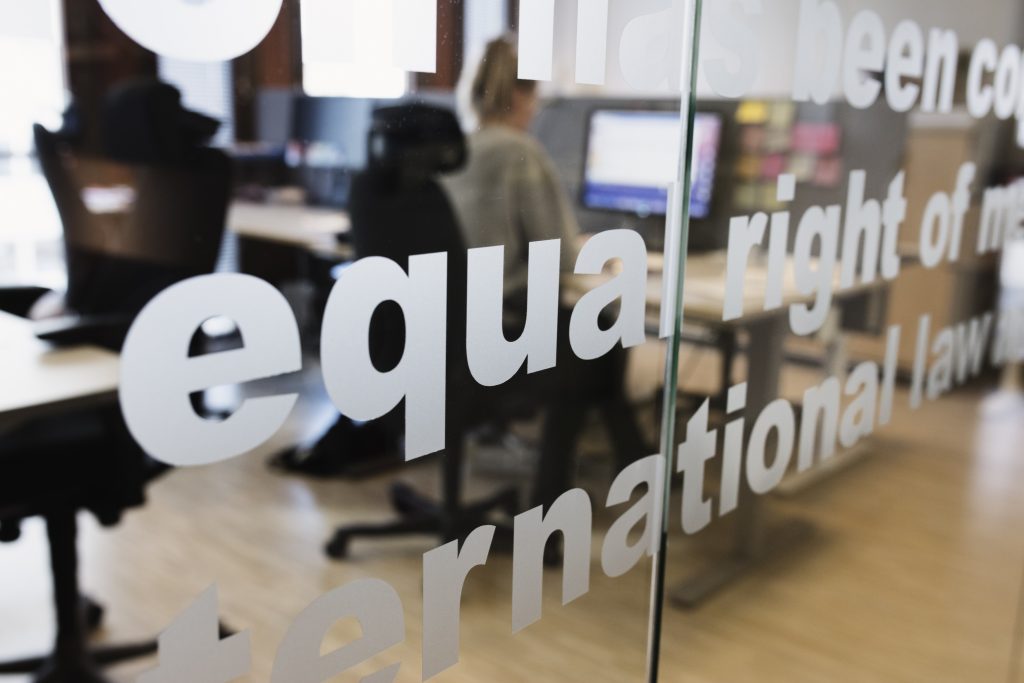 Are you passionate about human rights and want to work in an international environment with colleagues all over the world? Are you great at structure and enjoy service-related tasks or being helpful to others? Then you might be the one we are looking for.
About us
For a few years now, Civil Rights Defenders has been working to promote human rights protection for people in detention and locked institutions in Sweden. Regardless of why you're being detained, you should be guaranteed your human rights.
During a three-year project from Allmänna Arvsfonden, we will develop methods and tools to systematically review and analyze the human rights situation in Swedish compulsory care, detention centers and other locked institutions as well as advocate, inform and communicate about these rights and violations.
Areas of Responsibility
As an Administrative Project Assistant, you are responsible for structuring and managing administrative work within the project and the legal department. You are a key player in our project team and responsible for scheduling meetings, handling logistics and research support. You support the legal department and act as the link between the legal department and the finance department with responsibility for, among other things, allowances, accounting, reimbursements, invoices and more.
At Civil Rights Defenders, you are part of the legal department, consisting of the Legal Director and five legal advisers with different areas of responsibilities.
Some of the key activities include
Sending invitations and scheduling meetings.
Travel and accommodation bookings.
Logistics around meetings, such as taking care of participants, conference rooms, coffee, meals and more.
Designing and summarizing surveys.
Handling interview requests.
Transcribing and proofreading.
Research support.
Recruiting and managing respondents for survey purposes.
Obtaining necessary consents and permits for visiting patients and advisory boards.
Easier financial management.
We are interested in applicants with
An ability to work under limited supervision, taking initiative.
Documented experience in project management, preferably from a nonprofit or an idea-based organisation.
Service and detailed oriented, thriving when being helpful to others.
Education in economics and/or project management.
Very good knowledge of Swedish and English, both written and verbal.
Know your way around Office 365.
Previous service work is considered a merit.
Previous experience with or in a locked institution in Sweden is considered a merit.
What we offer
We offer the opportunity to structure and develop part of our core business. By working at Civil Rights Defenders, head office in central Stockholm, you get the opportunity to make a difference in the world. We are a development-oriented organisation with talented and committed employees who enjoy working together, making a difference. We offer benefits such as wellness contribution and pension provision and insurance according to our collective agreement.
About the position
Permanent employment with an initial six months probation period.
The position is based at Civil Rights Defenders' head office in Stockholm, Sweden.
Employment 80% year 2020, afterwards 75%. Start date according to agreement.
Some opportunities to work remotely.
Application
To apply, submit your cover letter and CV to recruitment@crd.org no later than 28 February 2020. Please state "Ansökan admin" in the subject line. Interviews will be conducted on an ongoing basis, meaning the position could be filled ahead of the deadline. Welcome with your application!
For questions about this position, please contact Annika Åkerberg. Civil Rights Defenders has a local union club connected to Unionen. The union can be reached at crdunionclub@crd.org.
Representation
As an organisation, we strive for diversity. We look at your background, experience and personality as a contribution to the organisation's overall goals. Recruitment should be free from discrimination and provide equal opportunities for everyone.
More about us
Civil Rights Defenders is a politically and religiously independent international human rights organisation based in Sweden. Our main mission is to defend people's civil and political rights and support human rights defenders worldwide. We work in Sweden and in some of the world's most repressive regions. Through advocacy, litigation, and public campaigns, we advance and inform about people's rights globally.