Civil Rights Defenders is Looking for a Controller with experience of working with projects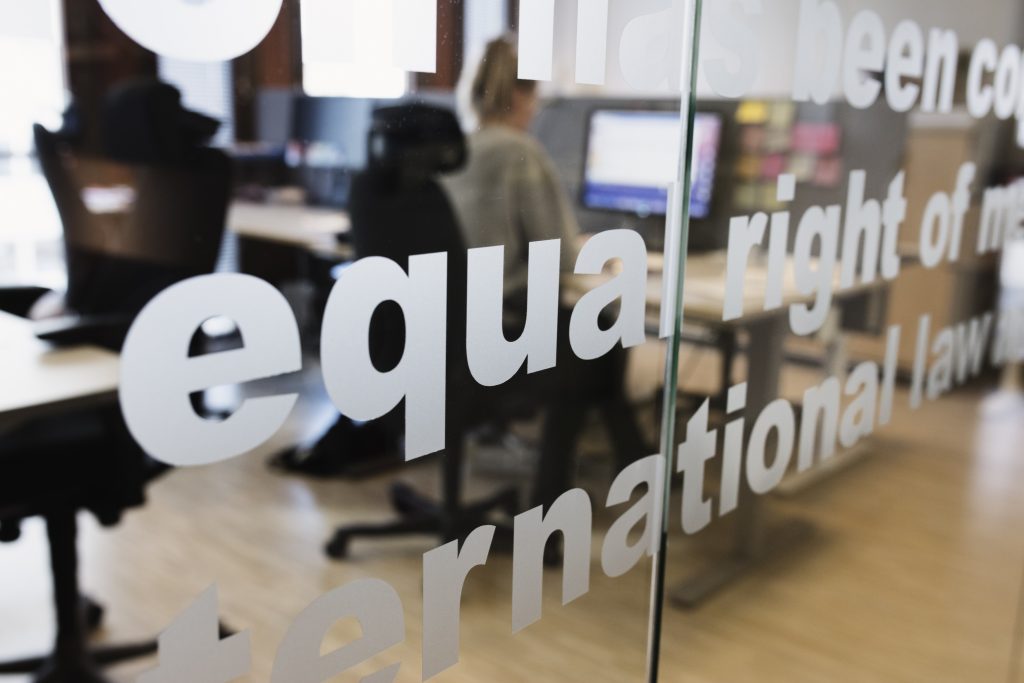 Are you passionate about human rights and want to work in an international environment with colleagues all over the world? Are you interested in developing processes and working in teams?
Then you might be the one we are looking for.
About us
Civil Rights Defenders is a politically and religiously independent international human rights organisation based in Sweden. Our main mission is to defend people's civil and political rights and support human rights defenders worldwide.
We work with and support human rights defenders in some of the world's most repressive regions. We carry out advocacy work, legal processes and inform about the human rights situation globally. Civil Rights Defenders have a presence on four continents. At our headquarters, which is located at Sergels Torg in Stockholm, approximately 40 employees work in various functions to support our regional offices, organisations and human rights defenders.
We are working towards taking the Finance Department to the next level – do you want to be part of that journey?
Areas of Responsibility
The Finance Department consists of Accounting and Reporting, Controlling and HR and Office. We are now looking for a Controller to help develop processes and working methods.
As a Controller, you are a key asset in the Finance Department. The main focus is to simplify and improve all financial areas in order to get the very best results out of our new ERP system Maconomy.
As a Controller, you will be responsible for a number of departments and act as controller for important projects in close cooperation with your colleagues in Stockholm as well as the rest of the world.
Some of the key activities include
Setting up project budgets in consultation with our project and program managers.
Financial reporting of our projects to donors and auditors.
Supporting department managers in budgeting and forecasting.
Responsible for analysing projects and department results in connection with monthly, quarterly and annual reports.
Contact person for our departments regarding financial matters.
Contributing to our work with new reports and improved controlling processes.
Participating in improving the financial work.
We are especially interested in applicants with
A Degree of Master of Science in Business and Economics, or similar, with a few years working experience in controlling and project reporting.
Experience in a project-based work, preferably from a non-profit organisation or consultancy-driven work.
Strong interest in pursuing improvement, big or small.
Experience in managing ERP systems, such as Maconomy.
Good knowledge of Microsoft Office Suite and a very experienced Excel user.
Very good knowledge of Swedish and English, both written and verbal.
About the position
Permanent employment (100%) with an initial six months probation period.
The position is based at Civil Rights Defenders' head office in Stockholm, Sweden.
The position may include some travel to Civil Rights Defenders' local offices.
What we offer
We are a small and agile organisation. This position comes with great opportunity to influence the development of our financial work. You will be a key player in our team as we build the future financial structure for Civil Rights Defenders.
We offer benefits such as wellness contribution and pension provision and insurance according to our collective agreement.
Application
To apply, submit your cover letter and CV to info@crd.org no later than 28 February 2020. Please state "Controller" in the subject line. Interviews will be conducted on an ongoing basis, meaning the position could be filled ahead of the deadline. Welcome with your application!
For questions about this position, please contact Karin Ancker, CFO. Civil Rights Defenders has a local union club connected to Unionen. The union can be reached at crdunionclub@crd.org.