Civil Rights Defenders is Looking to Recruit a Trainee in Brussels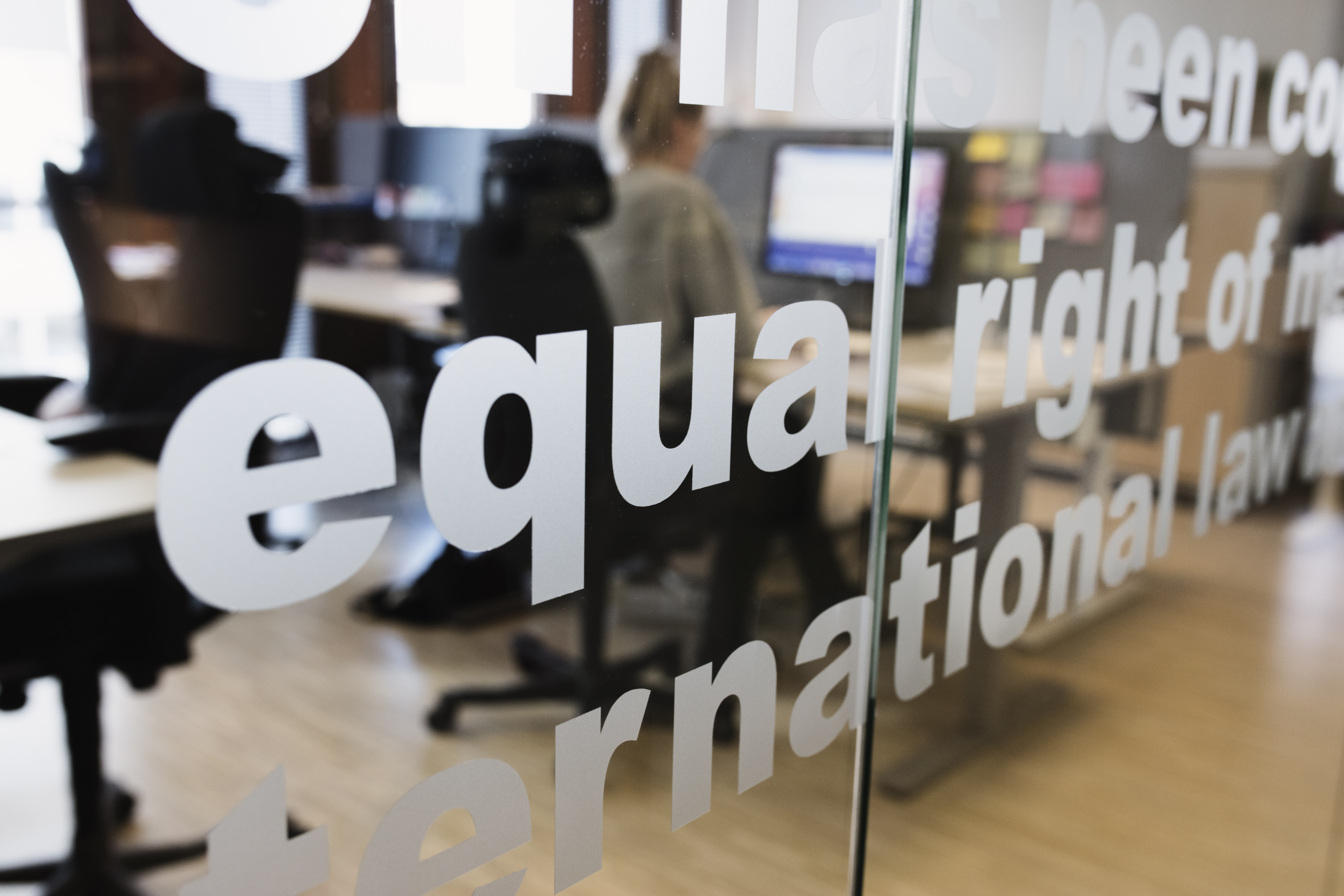 Are you passionate about human rights and want to work in an international environment with colleagues all over the world? Civil Rights Defenders is looking to recruit a trainee to work with human rights in Brussels and internationally.
About us
Civil Rights Defenders is an international human rights organisation based in Sweden that defends people's civil and political rights and empowers human rights defenders at risk. In Europe, the organisation is cooperating closely with a number of human rights organisations according to the Strategy for Europe 2017-2019. We also advocate for improvements in the human rights situation in Europe with a focus on the Balkans, both towards the general public and decision makers. Parallel to the long-term support we are organising different events, participating in coalitions with local partners and conducting other joint advocacy and lobbying actions. Providing capacity building support and other types of assistance to human rights defenders is also part of our activities together with publishing ad hoc reports on the situation in particular countries.
Areas of responsibility
The Advocacy Trainee is responsible for assisting with our programme in Brussels. The primary responsibilities will be to assist the Europe team (focusing mostly on Western Balkans and Turkey) with the implementation of their advocacy strategy with the European institutions. The Advocacy Trainee is based in Brussels and reports directly to the Brussels Programme Officer, but his/her work is not limited to a particular country.
Key activities include:
Following and analysing the human rights situation in Europe;
Assisting with organising and participating in advocacy visits for partners from the regions we work on (Balkans, Turkey, Eurasia, South-East Asia, Latin America, Africa) to Brussels, in cooperation with the respective POs;
Participating in CRD's general advocacy before relevant EU bodies;
Monitoring of the EU's activities concerning our target countries; – Drafting programme-related documents, to be used for advocacy and awareness-raising purposes;
Assisting with the drafting of fundraising applications.
Profile requirements
A bachelor's degree in Law, Political Science, International relations or similar, including education on international and European human rights mechanisms;
A good understanding of the functioning of relevant European institutions (Parliament, Council, Commission and EEAS) and of their potential impact on human rights;
Some internship/work experience is an asset, preferably in the non-profit sector or related with the EU, UN or other international organisations;
Ability to work under limited supervision and take initiative under tight deadlines.
Fluency in English (oral and written);
Fluency in a Balkan language, Turkish or French is an asset;
Availability to travel in Europe if needed;
What we offer
By working at Civil Rights Defenders, you get an opportunity to make a difference in the world. You will be working in an international environment with colleagues, from all over the world, who are passionate about their respective areas of expertise. As an organisation, we strive for diversity and see your background, experience and personality as a contribution to the organsiation.
About the position:
The Advocacy Trainee will be initially employed for a period of up to six months (to be discussed) through a Belgian Contrat d'Immersion Professionnelle (CIP). An extension of the contract is possible depending on funding and on the Trainee's performance. The applicant needs to already have the right to legally work in Belgium.
Application
Applications with a CV and a motivation letter of maximum one page, in English, should be sent to brussels@crd.org by 24 October 2019. Shortlisted people will be contacted by 31 October 2019. Skype or in-person interviews will be conducted.