The Step-By-Step Feature
The step-by-step is the main feature of DiDi. With this tool you can easily register every account of an incident where the rights of human rights defenders were violated. In addition to the web-based tool, you will be able to download the app in order to work off-line. The app works exactly the same way as the web-based too.
You will be able to choose the type of incident that corresponds to what happened and follow it up with date and place, rights violated, victims, witnesses, and all other relevant details. The procedures and definitions follow international standards.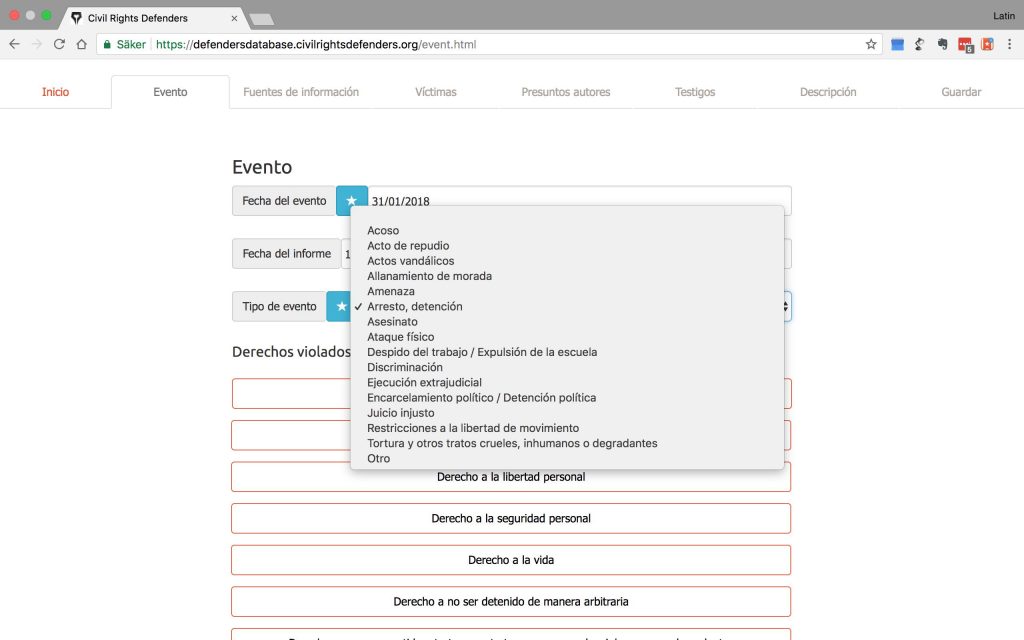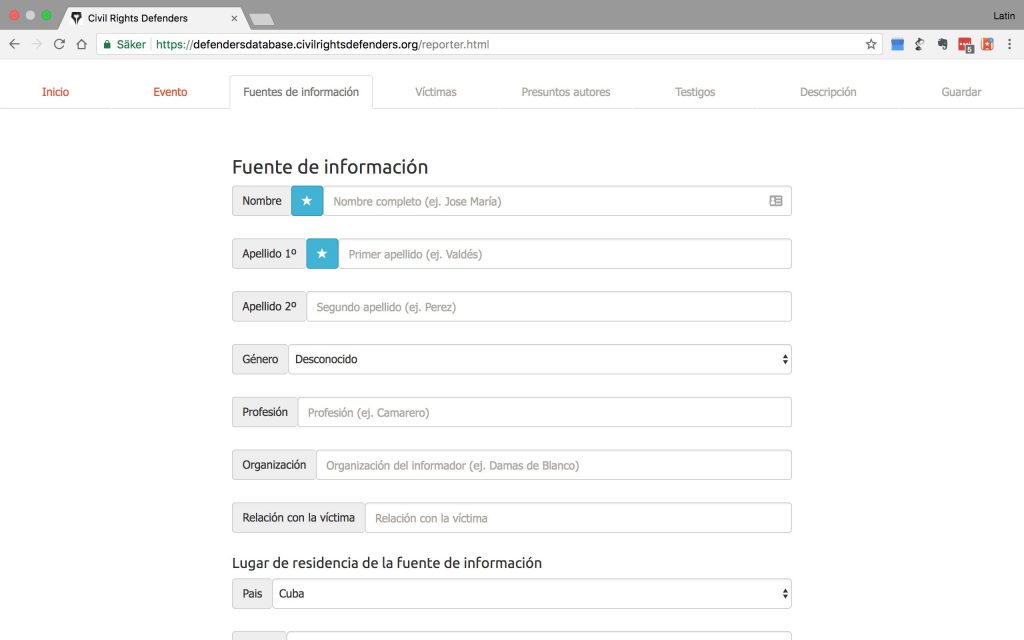 All tabs require that you fill in at least 2-3 mandatory fields. Each tab regarding the people involved asks to what extent the individual has given his or her consent to the use of the information. In the last step you will also be able to describe the incident with your own words and attach links, pictures or other documents that are important to the case.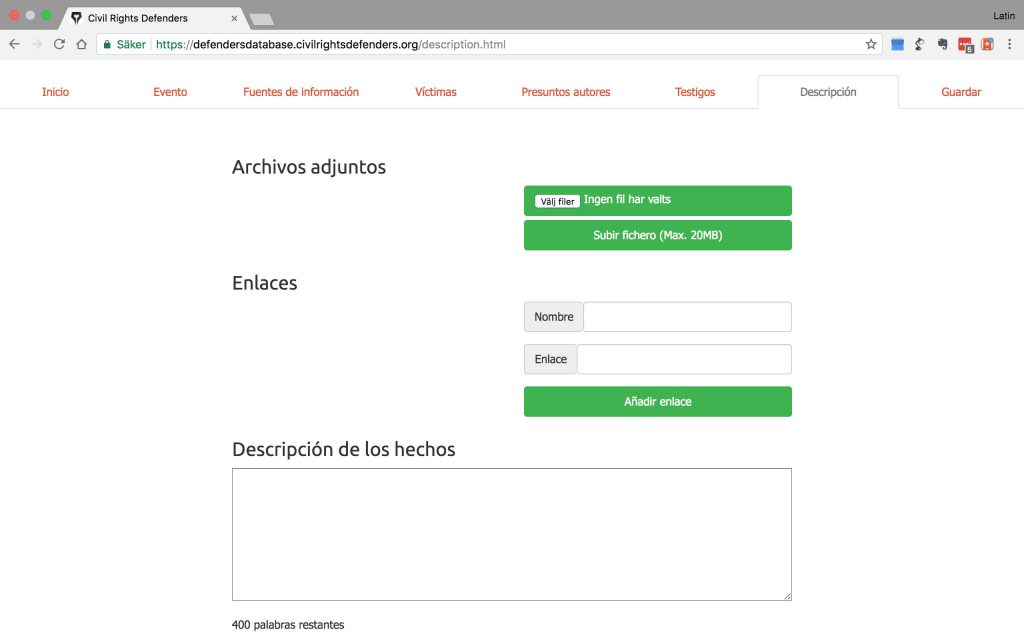 When you have saved a case, it will become part of your dataset, which is also available from your account. You will have the possibility to search and filter your data according to all possible criteria, and then download the data to make your own visualizations.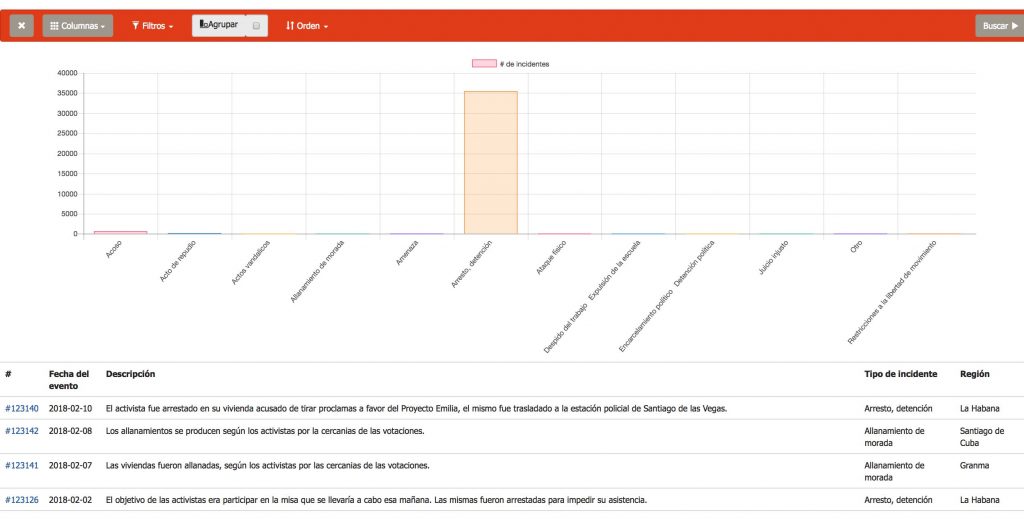 For detailed instructions, please refer to our manuals in Spanish and English.
And if you are interested and want to know more, please contact us at database@civilrightsdefenders.org.