Advocacy Intern to the Global Human Rights Defenders at Risk Programme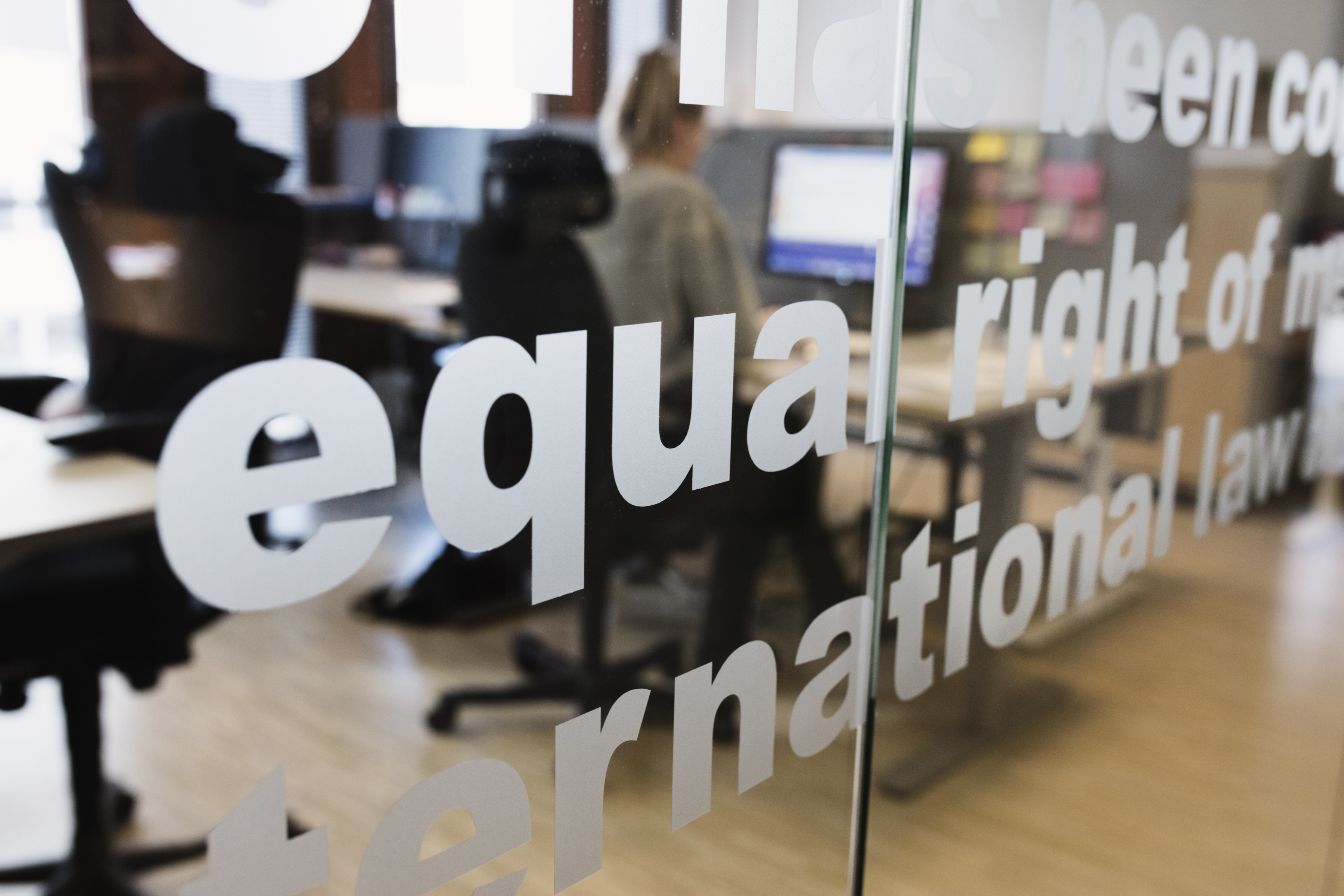 Do you want to help promote human rights globally by helping those who defend it stay safe? Are you interested in learning how digital, physical and psychosocial security helps some of the world's most exposed Human Rights Defenders do their work?
Civil Rights Defenders is a global expert organisation on human rights with more than 200 partner organisations operating locally across the world. The Human Rights Defenders at Risk programme supports all partners in need of security assistance, security capacity building or emergency support. Through education, consultations and small grants we offer tailored and timely assistance where it's needed the most. We also support Civil Rights Defenders internally, developing the protection and security plans keeping our staff safe in their offices and in the field.
Tasks and Opportunities
Together with our team, you will be developing advocacy tools and strategies to improve the protection of human rights defenders at risk. You will work closely with our Protection Officers and the Innovation Initiative to find ways of leveraging social media, video and campaigning to demand accountability and redress, as well as to raise awareness of human rights violations and attacks on human rights defenders. Among the concrete tasks you will find drafting statements, conducting thematic research and producing advocacy related material.
During the internship Civil Rights Defenders will endeavour to offer different opportunities to their interns to take part in external events, such as seminars and meetings and will also arrange internal workshops on relevant topics within our field of work. The focus of the internship will be adapted depending on your skills and talents.
Desired Profile
We are looking for interns with a strong interest in human rights, excellent knowledge of English, and some or all of these characteristics:
Active in civil society organisations, whether local, regional, national or international.
Knowledge of additional languages, especially Spanish and/or Russian.
Degree in or student of law, politics, journalism/media, human rights, or similar.
Excellent communication skills and the ability to work independently and responsibly.
Experienced in communicating via new and social media, video, graphics.
Experience creating advocacy campaigns and/or working with grassroots communications
Civil Rights Defenders only accepts interns who have internship as part of their formal education, if the internship is during studies or follows in direct conjunction with finalised studies or, if it is part of a programme related to a public employment service. The internship is unpaid, however local transport costs during the internship period are covered.
The internship, which is located at our head office in Stockholm, starts January 2019 and runs until May/June 2019. The application should include a cover letter and resume. Please send your application to marcin.dekaminski@crd.org no later than 14 December 2018. Interviews will be conducted on an ongoing basis, meaning the position could be filled ahead of the deadline.